Curb Appeal is like gift wrapping, it creates a great first impression and a preview of what to expect inside the home when buyers come to view it or drive by. 
---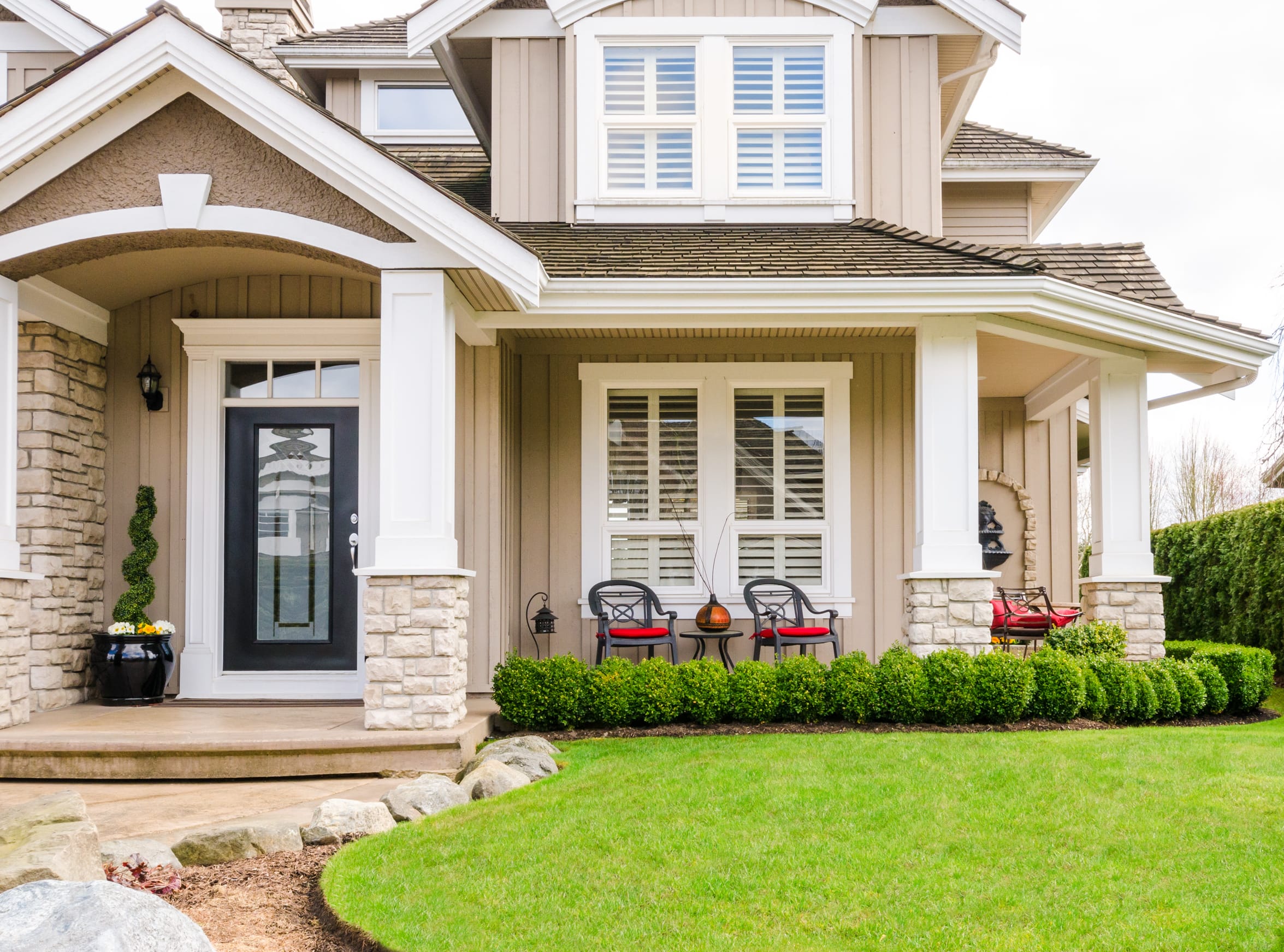 First impressions can make or break your chance to sell a home profitably. Curb Appeal should be a reflection of the beauty that will be revealed inside. Consider it like gift wrap. Given a choice of several wrapped gifts you'll always choose the one that stands out as the most visually appealing. Buyers decide in the first eight seconds whether they'll buy the house so first impressions are vital.

More and more realtors are displaying a 'coming soon' sign on the lawn while the inside of the house is being prepared and staged to sell. The coming soon also appears online on the realtor's website and other social media. This will entice buyers to drive by -- if the exterior of the house is immaculate they'll have it on the top of their list once it's live on the market. An eye-popping curb appeal can be the difference in the number of people viewing your house. Often the focus is so much on the interior that the curb appeal can be overlooked.

Curb Appeal Checklist:  
Tidy up the lawn –weed, cut, rake. Do whatever it takes to improve the lawn to show pride of ownership. You can even paint it if there's no time to improve. 
Trim all dead or overgrown trees and shrubs, especially if blocking the house.
Gardens - Clean all gardens of any excess and any small ornaments. You need flowers and plants of all colors that complement the facade of the house. Plant in bunches. Mulch makes the property pop.
Power wash all walkways and driveway. They should be spotless. In the winter, ensure all driveways, sidewalks and pathways are cleared of snow. 
Clean out the gutters and clean the roof if possible and needed.
Clean all windows.
The garage door should also have a fresh coat of paint if required. If you can't paint the entire home, paint the trim — or just the window trim — in an accent color. This is a relatively simple upgrade that provides plenty of pop.
There shouldn't be too many baskets or planters – choose one or two large planters with a large fern or seasonal arrangements.
A clear inviting path to the front door adds a welcoming feeling.
Repair decks and fences.
UPGRADES
Add a unique house number.
Illuminate your space. Add solar lighting along a pathway and porch entrances for a touch of elegance.
Front door – a fresh coat of paint in an eye catching and stylish colour. And make sure the door doesn't squeak when opened. Doors should be in great working order. Replace old screens or screen doors.
Add a seasonal wreath.
Upgrade front porch or front entrance lighting. It should sparkle for those who drive by at night.
A unique welcome mat.
If there is a porch out front, add a porch swing or loveseat.