Staging is more than making a home look good -- it is a marketing tool for a faster sale, often achieving a higher dollar value.
Attract Buyers ♥ Engage Them on an Emotional Level
Staging helps real estate agents and brokers, or the homeowner to maximize the selling price, shorten the days on market and showcase a home or property as move-in-ready for buyers.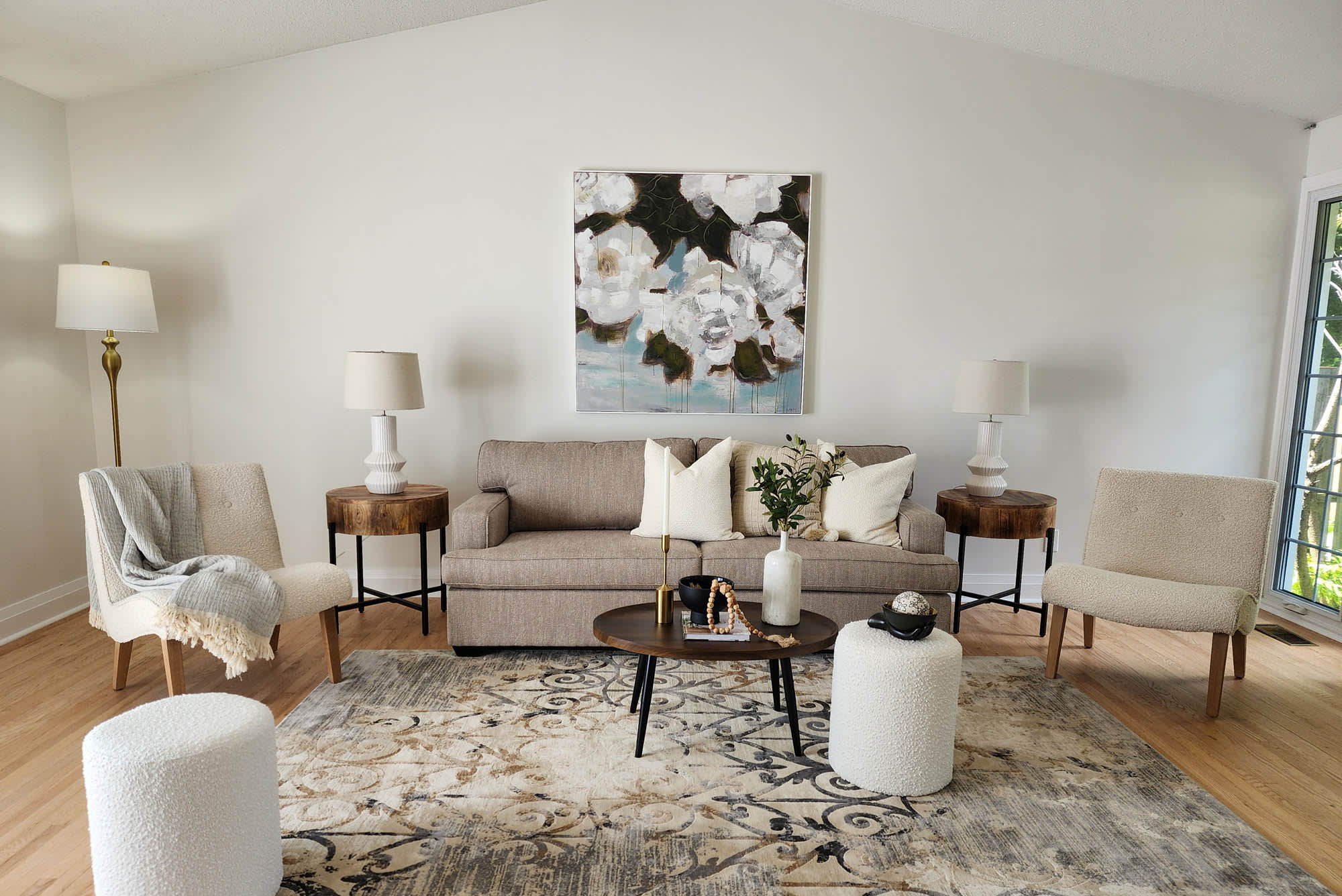 Staging is for realtors® and homeowners
Why? First impressions occur within 15 seconds.
REALTORS®:
Combining our professional certification with extensive experience and a passion for home staging excellence, we use our trained eye and proven lifestyle selling techniques to transform homes for sale. Heart and Home Real Estate Staging will:
♥Highlight the property's best features and downplay any flaws.
♥Create stylish and functional spaces that pop and make buyers fall in love.
♥Map out a clean flow which transitions smoothly room to room.
The Benefit
♥ The property views as well maintained and move-in ready, which is what buyers are looking for.
♥ Stunning, high quality photos online that get noticed.
97% of buyers start their search online.

♥ Great curb appeal that entices more buyers to be drawn to the home for viewing.
♥ The house sells faster and at top dollar. Staged homes sell faster than un-staged homes.
We Guide You Through a Smooth Transition
HOMEOWNERS
You can count on Heart and Home Real Estate Staging to treat you and your home with dignity, respect and professionalism. We will masterfully guide you through the steps to minimize any stress of getting your home ready to market. The services we offer are personally customized to your specific needs and budget.

♥  The benefits are worth it! 
---
Take a moment to view our portfolio and read what our clients have to say.