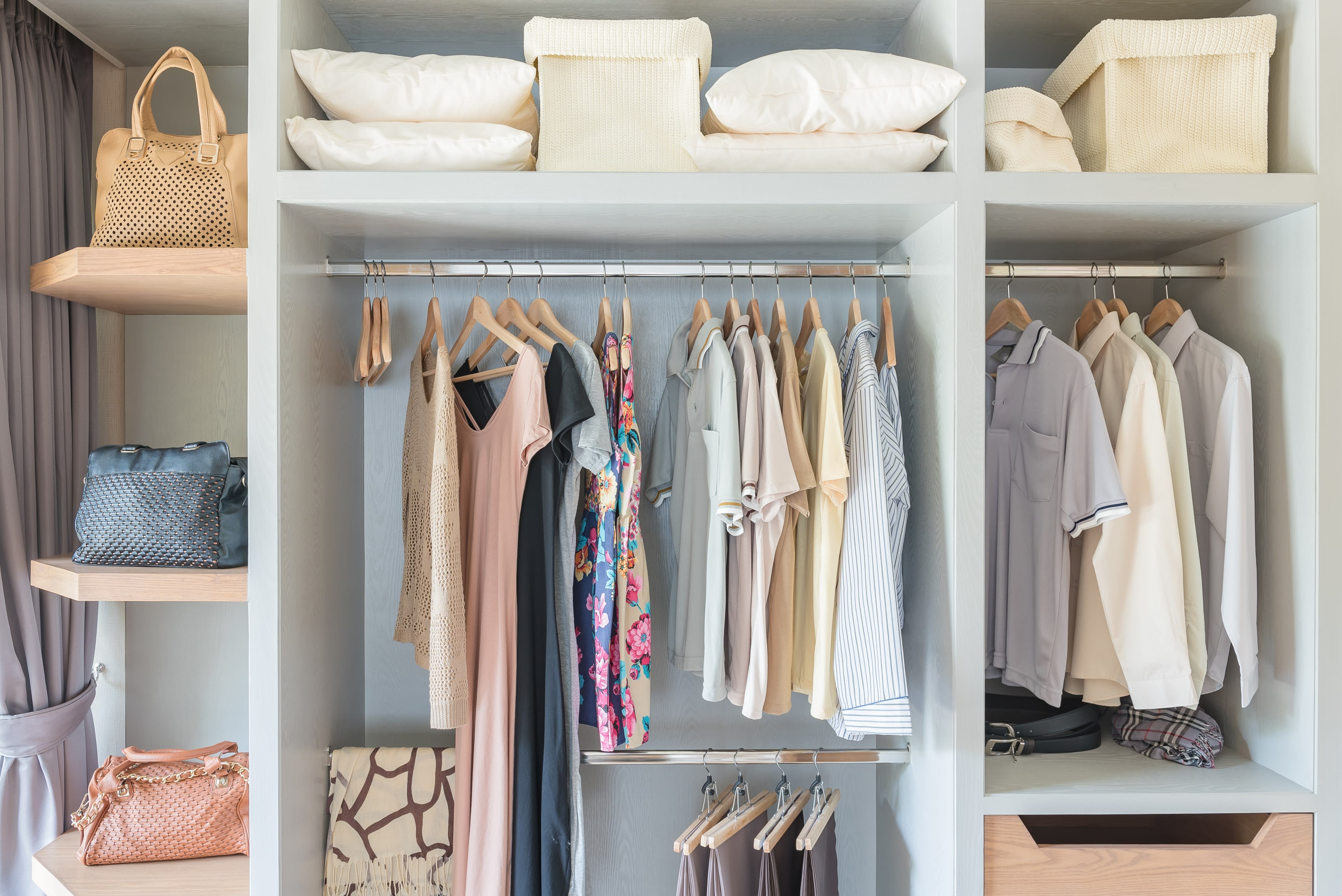 You're preparing to sell your property and already thinking ahead to your new home. You've seen gorgeous, well organized closet space on home decor websites or maybe on your favourite HGTV shows and are excited to start decorating and organizing your new closet space.  

That's exactly what today's buyers are looking for in a home; organized storage space. It's one of the top three things on buyers' wish lists these days.  (The other two are freshly painted neutral walls and updated flooring). Many buyers don't actually include it on the checklist for their real estate agent or broker, but trust me they want it! It's often subconscious. All you have to do is follow anyone at a property viewing and watch them open cabinets, and closet doors. Why?  They're not being nosy. Whether they realize it or not, they want to know how much storage and closet space is available for "their stuff" on the property. A disorganized closet sends potential buyers the message that your home is too small. 
Tackle Closets First – Work from the Inside Out and You Will "WOW" Buyers
When getting the property ready for market, home sellers are focused on the all-important great first impression, to entice buyers to make an offer. So it's imperative that home sellers take the time to organize and stage their closets so the first impression becomes the lasting impression. It's often the last thing people think of or actually attack. Yet the closet space may be the make-it-or-break-it feature it when selling your property.

If you want to entice buyers, especially the millennials, stage your closets to look spacious, airy and functional.  It will bring buyers a sense of calm and show the buyer that the house is well-maintained and move-in ready. If closets are pleasing to the eye buyers will be able to see how they can now arrange their belongings in their new home.

Our generation simply has more possessions with closets packed to the brim with shoes, clothes, linens and outdoor equipment and they need to be able to visualize the luxury of all their stuff fitting into their new home.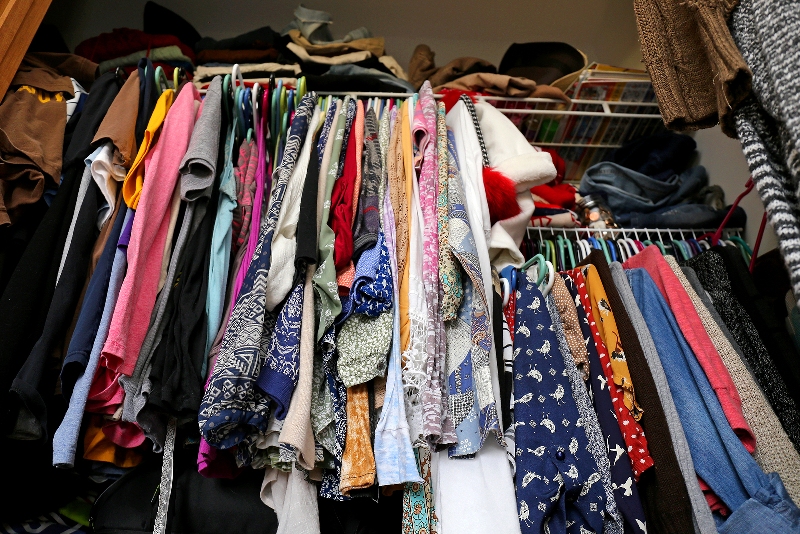 Benefits of Well Staged Closets.
As a property seller you will feel great accomplishment and have less to pack when you move. It meets your goal of more attractive, less cluttered closets at your new home.

It will leave potential buyers with the impression that as a homeowner you've taken pride in keeping the house in excellent condition, it's been well loved and maintained and they won't be thinking there are weaknesses or un-repaired things hidden from view.

You will "wow" potential buyers who see a calm, happy home.
Follow these 7 steps to Stage your Closets:
Tackle one closet at a time. You'll be inspired to keep going as you see each outcome.

Remove everything from the closet with the goal to reduce by 50%.

Arrange piles.  Do you really need it? No. Then start a pile of what you will donate. You will know of someone in your life that would enjoy it. Or sell it. If not, then give it to charity.  Is it past its best? Recycle.

Decide what to keep. You love it or it's handy in your life. Even if you cleaned out that closet recently you will find stuff you forgot about. Some of it may even be helpful when showcasing your house to sale.

PACK away for future. Now is the time to pack away anything you won't need until you move to your new house. Pack these things now in boxes and label them and put them in storage or a friend's home.

Thoroughly clean the closet.

Paint it white.
Staging provides the solution to sell, offering potential buyers a lifestyle to love. Click here to learn how Heart & Home Staging can help Ottawa area residents sell their home for top dollar quickly.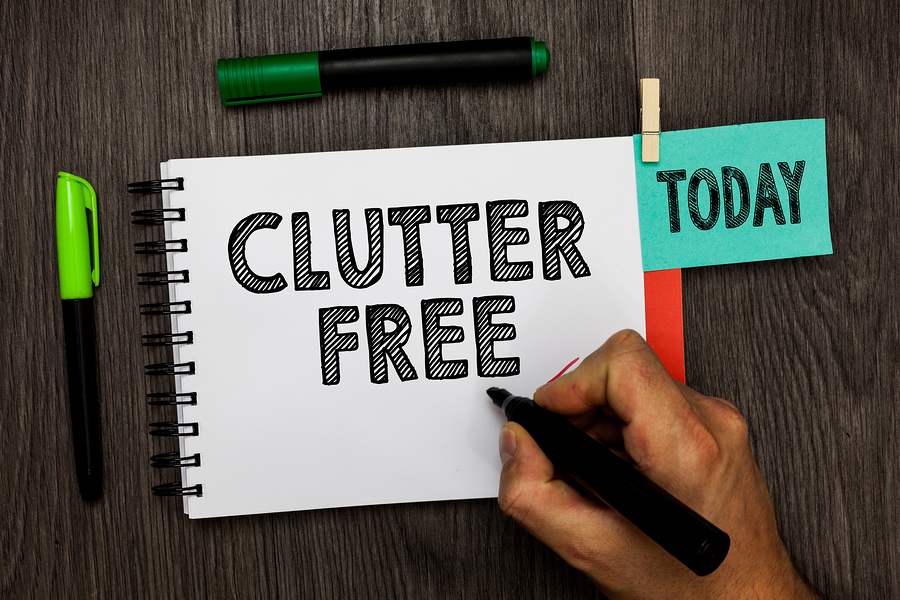 Steps to Showcase Each Closet – Revealing its true potential!
How to Stage Bedroom Closets
Display only the current season of clothes.

Group in colours within clothing types – pants, dresses, etc.

Buy matching hangers and hang them in the same direction.

Add Extra lighting.  It can make space appear much bigger than it is, so it will be an attractive storage solution for a buyer – A chandelier creates a pretty ambiance.

Hang a mirror to reflect the light and open up the space. It confuses the eye about the boundaries of the closet.

Show plenty of wall space between hanging clothes. Pare down!

Arrange loose items in baskets. White is clean. Black feels luxurious. A pop of colour to match the room is great.

Have a focal point – A striking print, a nice plant some pretty personal items such as scarves.

Bottom line – keep it light and airy so it appears larger.
Nothing on floors.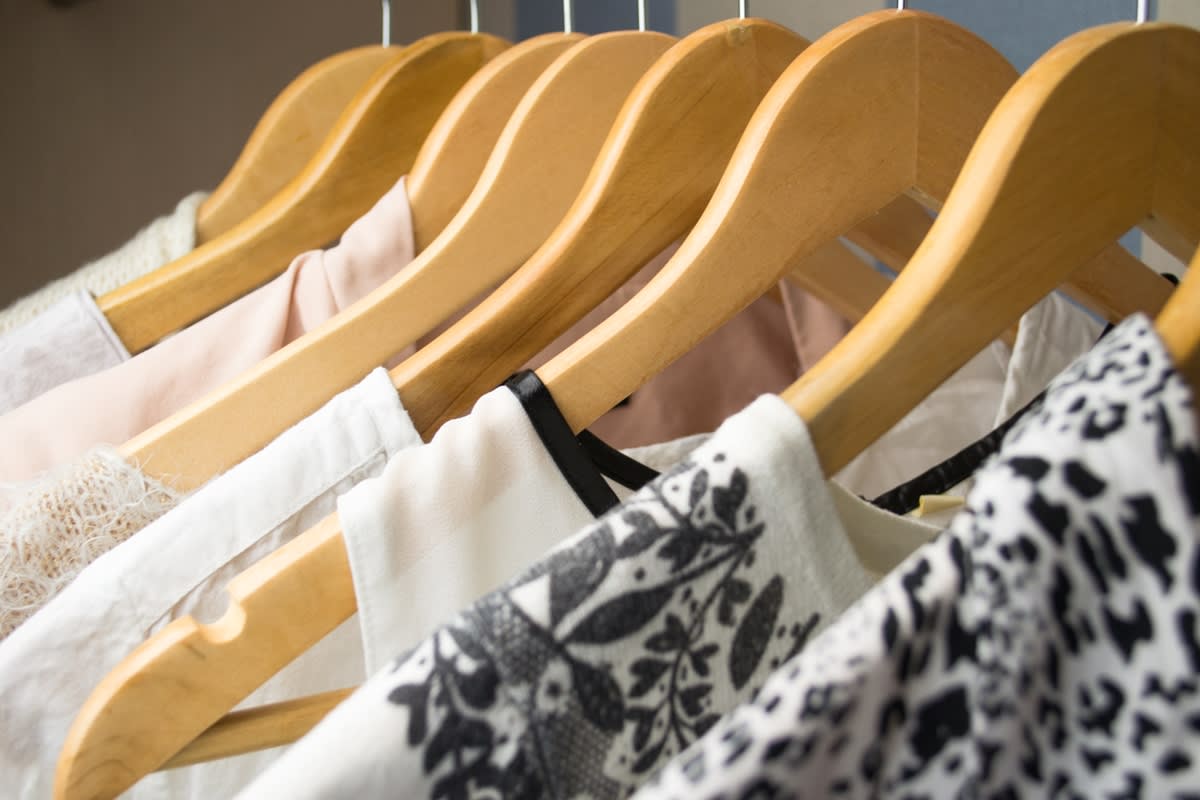 How to Stage a Linen Closet
Appeal to the senses visually, emotionally. It's an extension of the bathroom and should feel spa-like.

Group soaps, beauty supplies, bath salts, cotton balls in pretty baskets.

Pack away extra bedding and towels. Keep premium towels preferably white and fold them small.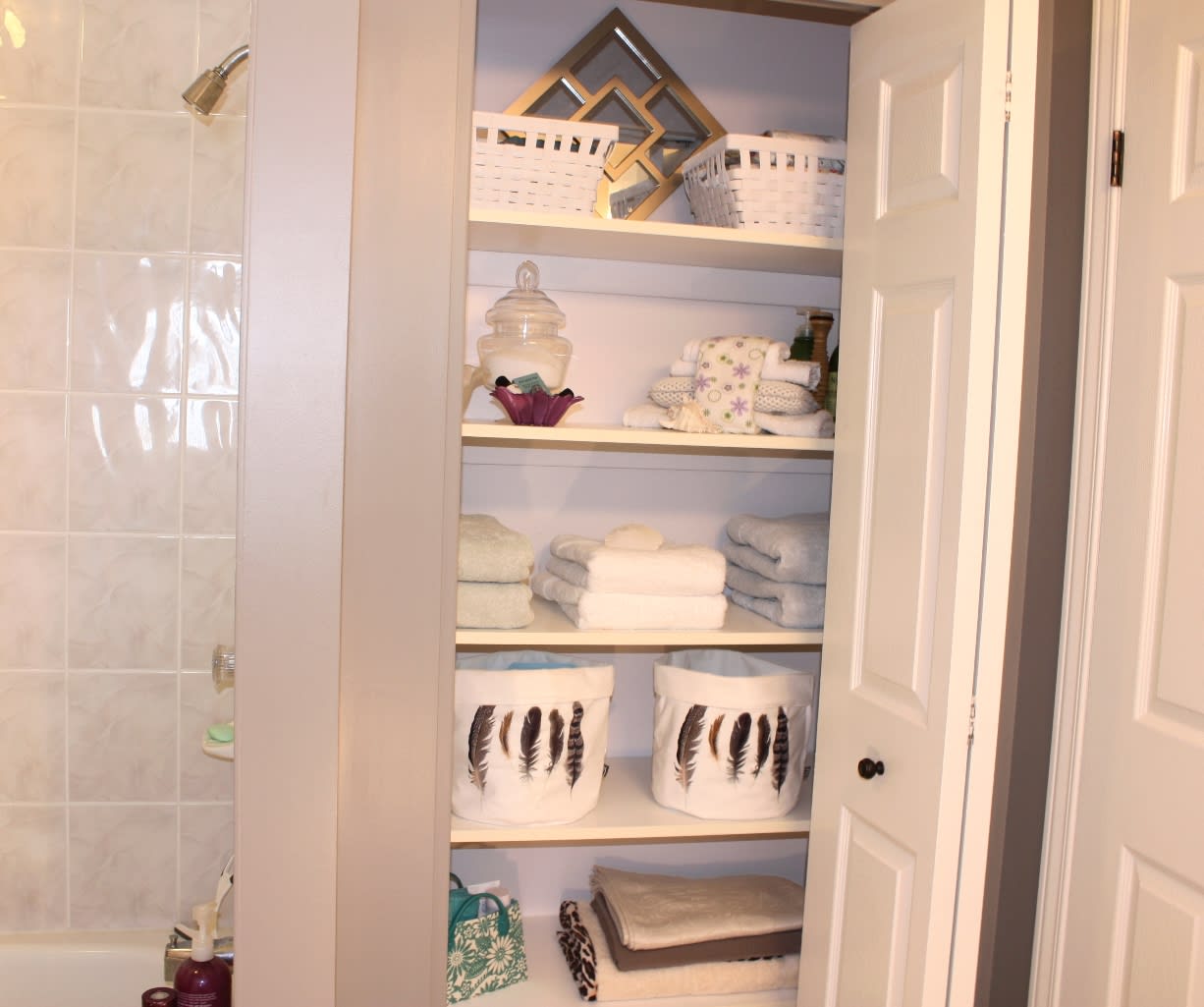 Display massage oil and spa-like things to evoke serenity.
How to Stage a Mudroom.
Show ample space and storage solutions.
Display trendy baskets - to hide any of the clutter you usually store here.
Add a cute and colorful rug to draw attention to this feature area.
Sell the space to potential buyers! Help them visualize using this coveted space for themselves. This can be done by adding a touch of greenery, hanging a cute scarf, displaying a gardening hat, gloves, watering can or even a pair of sassy rain boots.
Adding a piece of art or an organizational board with a cheerful quotation is always a welcoming finishing touch!
Have lots of lighting.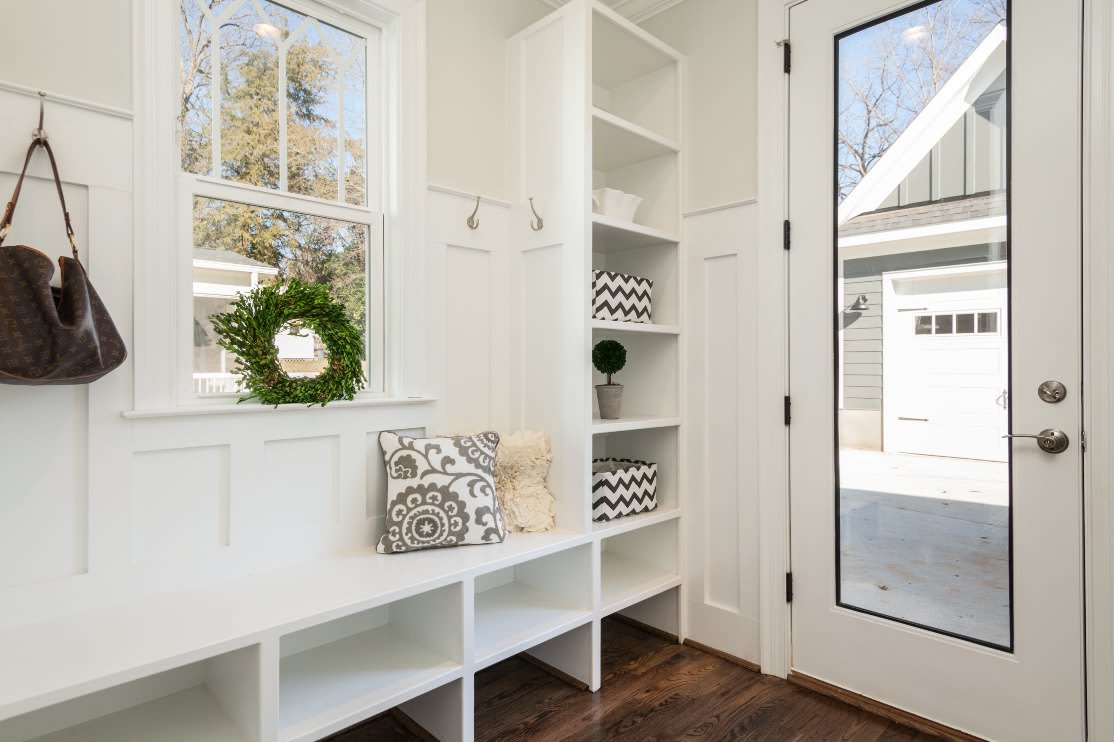 What you'll Achieve.
Following these staging tips to sell your property will produce the results you want: Selling your property at top dollar and selling it faster than if you hadn't staged. It will result in great photos to display online where potential buyers start their search. Great photos put your listing on buyer's wish lists to view your property. The buyer will fall in love and visualize themselves in their new home with the great first and lasting impression.
My advice.
Do the work now and you'll reap the benefits and soon find yourself with the "sold" sign on the lawn and dreaming of your lifestyle in your new home.