A Win Win Win – for Homeowner, Real Estate Professional and the Certified Staging Professional® (CSP). Find out why.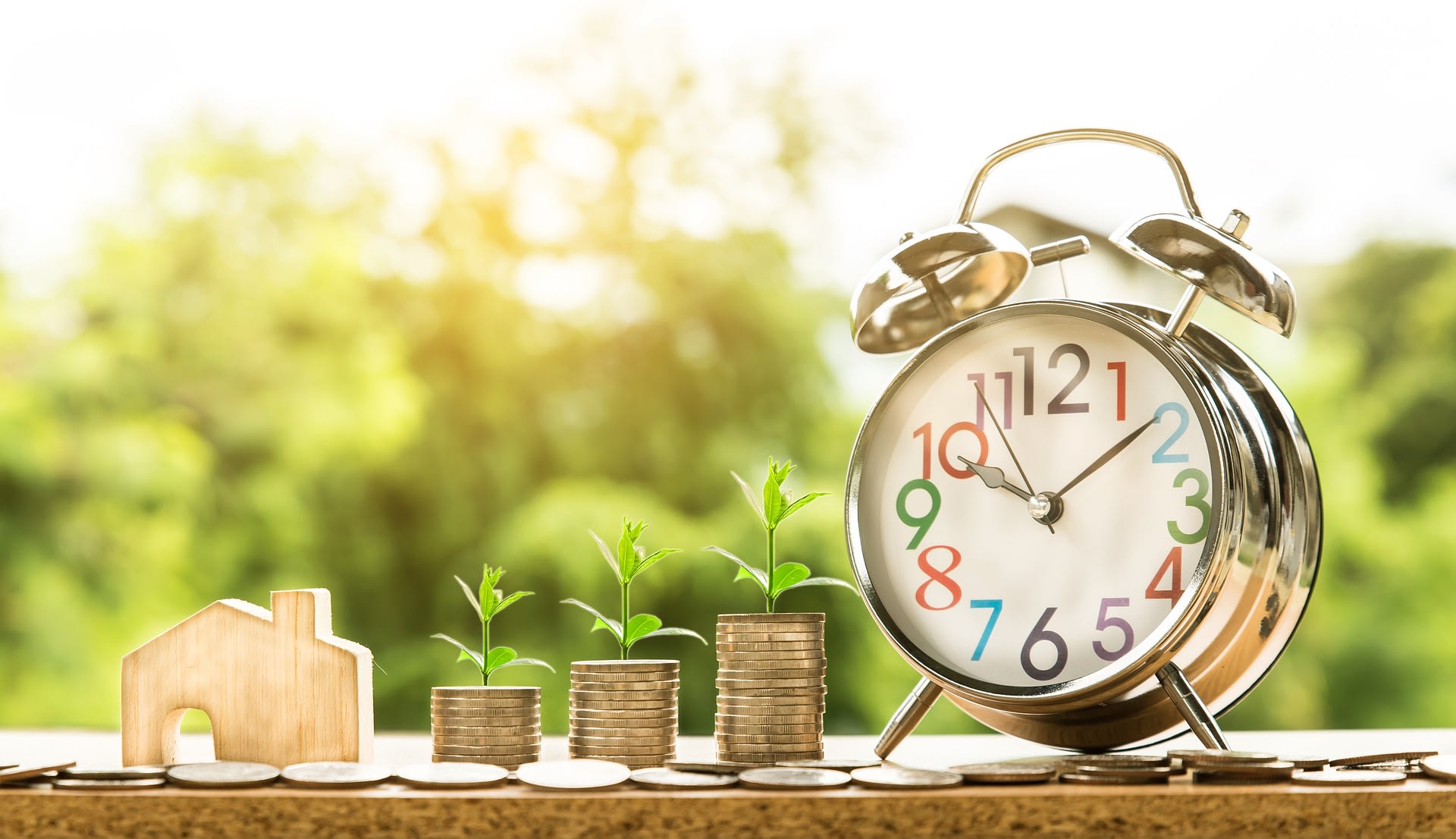 As the image suggests, time is money especially when a homeowner is trying to sell their property. As a real estate professional it is your job to provide the homeowner with the information they require to bring their house to market, present a lifestyle packaged for the buyer, to get the most money for that home, in the least amount of time, all the while offering your homeowner a smooth and easy transition throughout the process. 
As a Certified Staging Professional®, it is our job to help you and the homeowner prepare the property for market by assessing the property through a thorough
consultation
for improvements to be made to bring the highest dollar value and the quickest offer and sale. Once the suggested repairs and improvements have been made, it is also the stager's job to then '
showcase the property
' to help you with the lifestyle packaging for the buyer. 
What is Staging?
Simply put, home staging, property staging or real estate staging – whatever you choose to call it is the presentation of a property in its finest form that highlights the best features, showcases the focal points and displays the lifestyle it delivers.   
97% of buyers start their search online
Why Staging is Essential
A professionally staged property gets ahead of the competition by creating stunning photos. This gets your property on the buyers' wish lists and produces quality showings to create the ultimate first impression.
First impressions take only 3-8 seconds

Benefits To the Homeowner
A professionally staged property gets ahead of the competition by creating stunning photos. This gets your property on the buyers' wish lists and produces quality showings to create the ultimate first impression.

Your CSP® knows what buyers are looking for when looking to purchase their new home. Ultimately today, most buyers (67% of buyers in fact), want move-in-ready properties. In today's economy, many buyers are tapped when it comes to paying their mortgage, living expenses and extra-curriculars – they just do not have enough money remaining to invest in fixing-up the house they just purchased. And, often, they don't have the inclination to want to put the time in to do it.  We live in a fast-paced world, buyers want their new property purchase to reflect their lifestyles for ease and comfort of living from the day they move in. 

By staging your property, you will provide this lifestyle-ready view to perspective buyers from the second they see the photos online. When they arrive for the viewing, they are then wowed! They will feel like they can set their car keys down, grab a beverage from the refrigerator and sit down to enjoy their evening.

Christine Rae, of CSP International™ Staging Business Training Academy writes:
"But it doesn't have to be that way. By investing a small amount of money, up front, in a professional home staging company, the perceived value of your property increases – driving a faster sale, with a price closer to asking."

'The key to these money saving methods is to put money in the right places'; working with a professional will help you do that."
Benefits of Home Staging for the Real Estate Professional
We are often asked why as a real estate agent should we stage our client's property?

First off, the real estate agent doesn't (or shouldn't) be staging the property, this falls to the homeowner to stage the property. The agent's job is to introduce staging to the homeowner as part of their marketing package.

The CSP® you as an agent work with, will help you introduce the idea of staging to your homeowner, and will handle all the difficult conversations about price, repairs, upgrades and even why it is necessary. They have all the statistics to prove why it works, what the benefits are and why it is necessary in the competitive real estate market.
For you as an agent, you will become the go-to-agent as people will learn quickly, your marketing package works – your properties get more viewings, sells faster and sells for more money than other agents' properties that are not staged.
Your homeowner will appreciate the extra effort you go to, to bring in the experts for a positive outcome in the homeowner's eyes – meaning their home sold for asking price or more.
Your listing photos will look incredible.
You will list more homes.
You will sell more homes.
You will get more money for your homeowner.
You will make more money yourself.
You will have happy clients who will easily give you testimonials and referrals to their friends, family and colleagues.
As a real estate professional, it is your responsibility to offer your clients all the tools necessary to sell their home for the most money possible. You can easily do this by working with a CSP® and your client to stage the property for solutions to sell and lifestyles to love.

Here are a few testimonials from homeowners and agents that have used the services of Heart and Home Staging to sell their properties: 
Marilyn was fantastic to work with to prepare my condo for sale! Her useful tips and genuine approach made prepare the condo for sale a breeze! Marilyn, I really appreciate the time and effort you put into staging the condo! ~Elle Rite

I have had the pleasure of working with Marilyn over the course of a few years and have found her to be great to work with, professional and always willing to go the extra mile for her clients. Without exception I would recommend working with her. Her positive attitude and friendly approach is refreshing.~ Susan Gucci, Real Estate Broker Royal LePage Signature Realty


---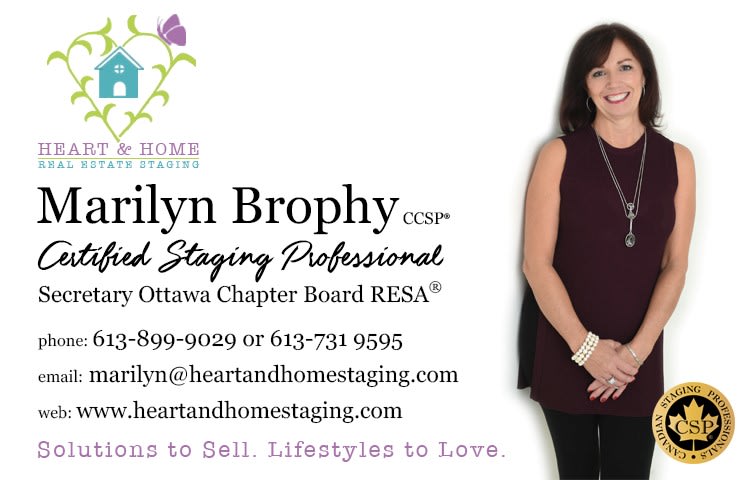 Marilyn Brophy of Heart and Home Staging is your Ottawa area Certified Staging Professional®.
Contact her today to learn more about how staging a property will benefit you as a homeowner, or you as a real estate professional.