If a buyer drives up to your property to see faded, cracked and peeling paint on the doors and trim, they will immediately judge your property as not being well-cared for. Is this what you want?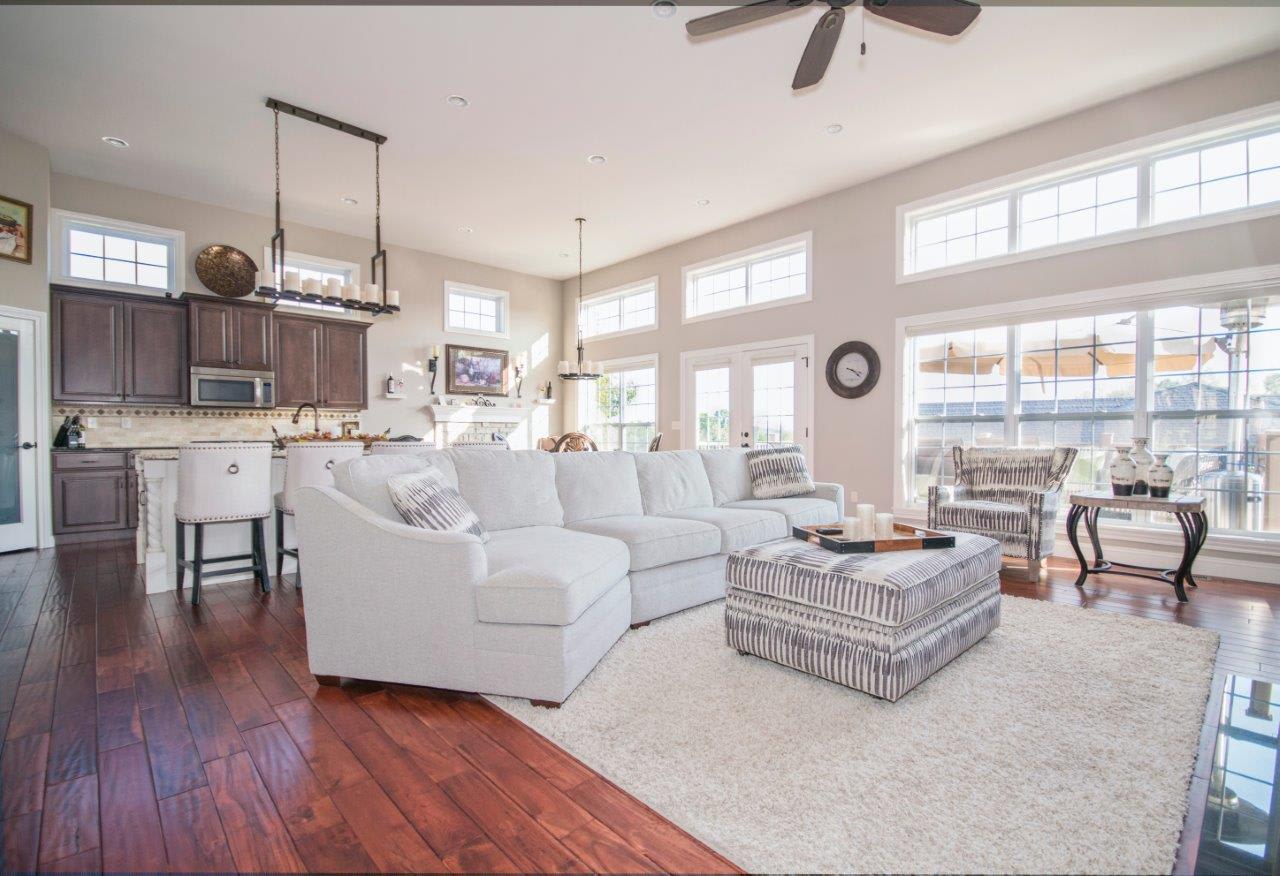 In our last article, A Guide to Preparing Your House To Sell in the Spring Market, we outlined what you can do to ensure a quick sale with less days on market and even provided a chart of what renovations, upgrades and changes you could do for the best return on your investment.

In this article we mentioned painting, but did not go into a lot of detail.

In a recent article in USA Today, Dan DiClerico, a smart home expert for Home Advisor in New York City was quoted as saying:
"While it varies a lot, we estimate that fresh paint adds 1%-3% to a home's final sale price".
Meaning you could get $3000-$9000 more for the sale of your $300,000 house.   
Where to Start When Considering Painting to Sell Your House
Painting the Exterior
Most people only think about the interior of the house when considering painting, which could be your biggest downfall. Don't forget, curb appeal and first impressions of the property are just as important as the interior of the house to your buyer.

If a buyer drives up to your property to see faded, cracked and peeling paint on the doors and trim, they will immediately judge your property as not being well-cared for. When they do go inside, they will look for other imperfections rather than the overall layout and design of the house and whether they would be comfortable living there.  Is this what you want?

Even if the exterior of your house presents well condition-wise, consider the colours of the garage door and front door as well as the trim. Are they neutral in tone, or are they painted with colours circa 1975? Does your house stand out on the street for the right or wrong reasons? First impressions count!

Consider painting neutral tones, consistent with the homes surrounding yours. To make an impact use a little colour on trim, or add decorative touches to the porch, or upgrade the lighting fixtures for a little more WOW factor on the curb appeal.

Don't forget the deck, fence and even the garage.  Buyers will look at the condition of the fencing and wooden decks to assess whether this will be an expense cropping up in the near future or down the road. A buyer looking for a fenced yard, will not consider your property ideal if the fence is in need of repair and a fresh coat of paint or stain. 

The garage is also important. The garage door should be painted a colour that enhances the exterior of the property, the door should function properly and slide easily when opening and closing. A fresh coat of floor sealant and paint on the walls will allow the buyer to envision their dream garage easier than oil-stained concrete and damaged or unfinished walls.
Painting the Interior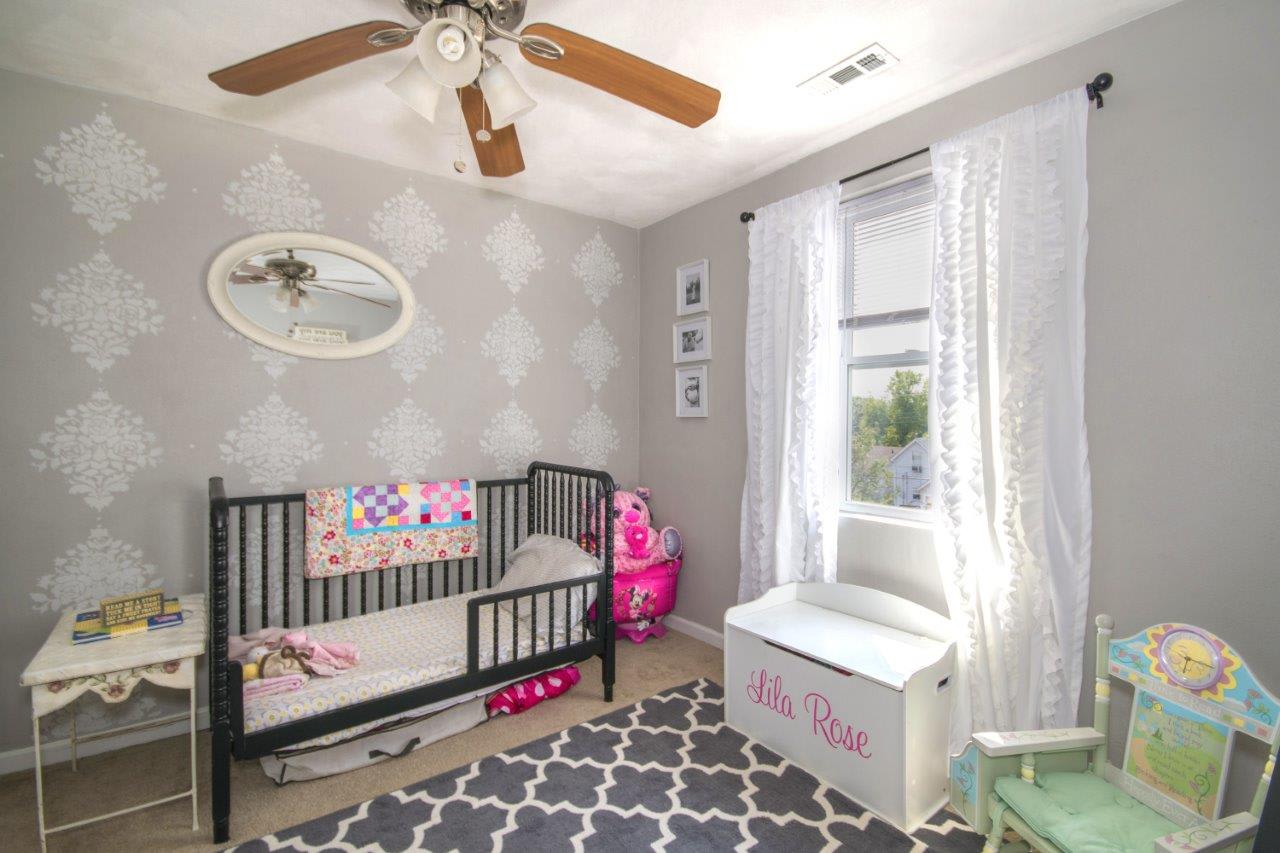 While the first impression of your property's exterior is extremely important, first impressions upon entering the house is just as important.  The foyer sets the tone for the house and often shows and highlights the best features from this vantage point. It is imperative to have a clean, fresh entrance that WOWs your buyer. 

Painting the interior of the house helps with a clean and fresh look, sets the mood and can help highlight specific features. Buyers are particular about a few areas – the entrance, the kitchen and the bathrooms. The buyer does not want to update fixtures, paint walls and replace cabinets and counter tops. If your budget is limited, concentrate on these three areas.  These are the highest traffic areas of a house and will likely have the most wear and tear, marks on the walls and baseboards, holes from hanging pictures etc.   Clean it up and paint with neutral colours to show off the features of each room and show the areas are well maintained and clean. 
Benefits of Painting
Shows the house is well maintained
Provides a fresh and clean appearance
Can highlight features of the house
Less work for the buyer when they move-in
Buyers are not as likely to look for flaws elsewhere if the walls, trim, doors etc., are freshly painted and appear in tip-top condition.
Paint Colours
One of the biggest questions asked by home sellers is
'what is the best colour to paint my house?'
The best colours to paint when selling are usually neutral colours as they evoke spaciousness, allow the buyer to see their own furnishings fitting the rooms décor without repainting and offers that move-in-ready house the buyer can make a home immediately.

Avoid bright and bold colours when painting. Your taste in colours and décor are not necessarily that of your buyer. If the buyer has to paint before or after moving in, it may be the difference between selling or not selling your house. 

Sherwin Williams offers the following examples for neutral paint colours: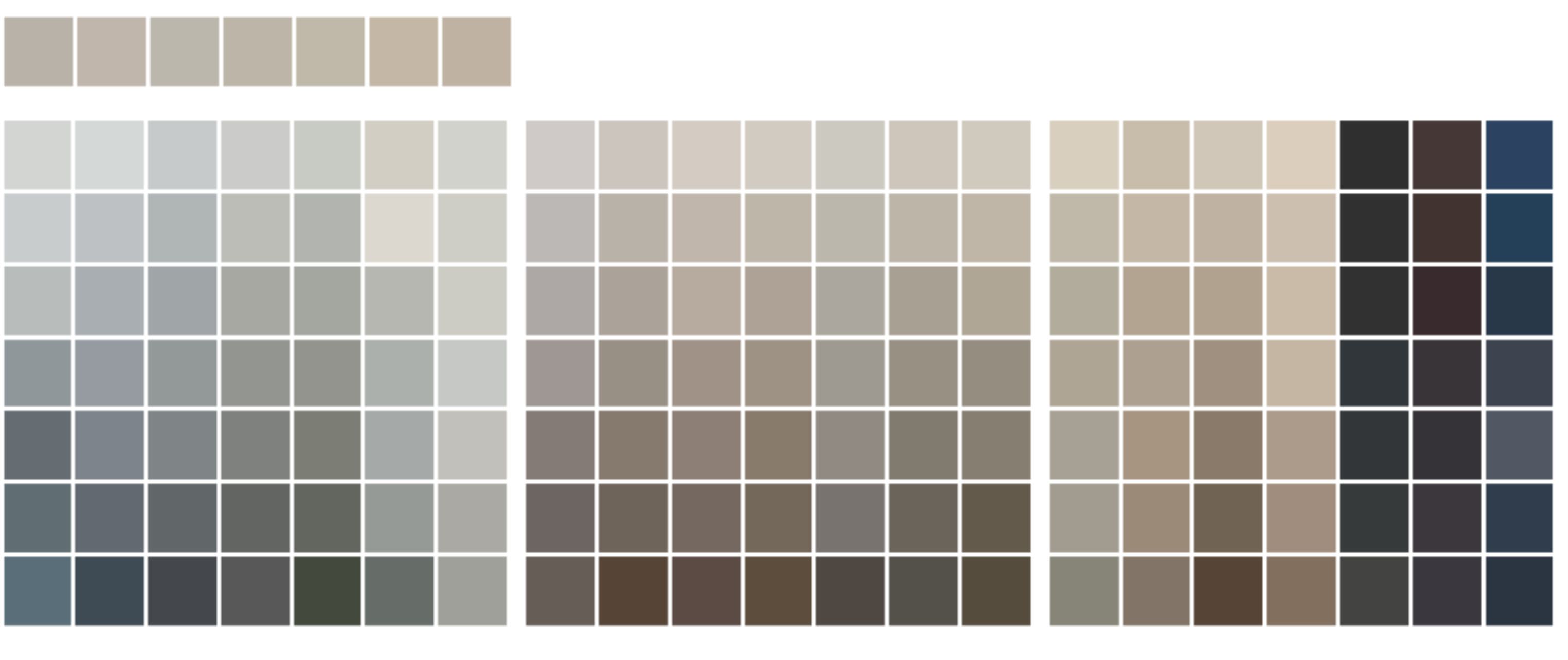 Neutral paint colors have become very popular over the past several years for their versatility and ability to pair with many other colors and materials. Gray paint color can be cool or warm. Cool grays tend to work well with modern interiors contrasted with pure white. Warm grays are more inviting and pair well with wood finishes and natural stone. Dark gray is dramatic and light gray soothing. Gray paint colors are perfect for any room including nurseries as it pairs so well with yellow, mint, pink and blue.

*visit the link above for a better depiction of the colours as these may appear slightly altered.  On that note, never choose a paint colour by what you see on a computer monitor as the monitor may not show the true colour correctly.

To get a visual of what a room will look like when painted, Sherwin Williams offers a ColorSnap® Visualizer for Web – upload a photo of your room and virtually paint it. Does the colour make the room look larger, smaller, bright and comforting or dull and enclosed? Your first impression of how the colour makes you feel is probably correct.
DIY or Contract the Painting?
This is the next decision required once you have decided to sell and also paint your house – whether you should do-it-yourself or hire a painting contractor.  If you are a handyperson, enjoy the work and have the time – sure why not do-it-yourself. If you do, ensure you have the proper tools to get the job done right like:
Trim Paint Brush
Masking or Painter's Tape
Paint Roller, roller cover and tray
Paint cleaners for brushes and the tray
Drop cloths and rags
Ladder
Pay particular attention to clean edges when painting, some people are extremely fussy when it comes to the paint in their homes – no wall colour paint on the white base boards or door frames as an example.

Time is also an essential consideration.  How much time can you dedicate to painting the house? If it Is January now, can you honestly get the rooms painted before the spring real estate market?

Budget may dictate the need for painting yourself. We have found that many home sellers are comfortable painting the interior, but hire contractors for any exterior work.  Painting or staining the exterior of your house is usually not an option in the cold winter months – so plan ahead. 

And finally, if you are hiring contractors to do the work, get references or use a company recommended to you by your stager, real estate agent or a close friend or family member that has used the services of the painter previously.

Selling your home is a big decision. By investing in the house for that ultimate first impression through painting and staging, you will realize a higher sale price with the least amount of time on the market. You will create the WOW factor for the buyer to fall in love with your house as their HOME!

 
---


Marilyn Brophy of Heart and Home Staging is a Certified Colour Consultant™ as well as a Certified Staging Professional®.  She can assist in choosing the right paint colours for selling or dwelling, provide you with a detailed plan of what to do to ensure a fast sale for the highest dollar and recommend contractors and even real estate agents to get your house SOLD!  Contact her today!