It is one of the most frequently asked questions by homeowners to stagers, real estate agents, contractors and even mortgage brokers.
"What renovations will bring the best return when I sell my house?

Will I get my money back?"
Top 5 Renovations with the Highest ROI
According to the Appraisal Institute of Canada  the top 5 renovations with the highest return on investment (ROI) when selling your property are:
Kitchen
Bathroom
Repainting Interior/Exterior
Updating Décor
Decluttering  
We will take a closer look at these a little further into this article.

In the meantime, it is important to note 'what the reasons are for your renovations'. Are you renovating strictly to get more value for your home or are you renovating for personal comfort and taste?

Often the two are quite different.

Renovating for your personal comfort and taste is often dramatically different than renovating to sell your house.  For example, your taste in bold colours, extravagant fixtures and wall art may not be what your buyer wants to see when considering your property as their new home.  As a Certified Staging Professional® and Certified Colour Consultant™, Heart and Home Staging can help you make the right choices for selling or dwelling.
Remember when selling:
Your home becomes a house for your potential buyer to see as their new HOME.

The property should be well-maintained, clean, free-flowing and easily allow your buyer to envision living in this house. First impressions are everything!

Back to the investment aspect of renovating.  The Appraisal Institute of Canada has also put together a list of 'recovery rates' based on renovations: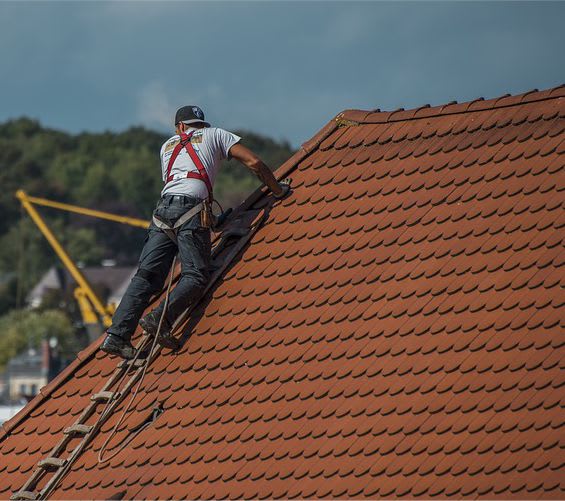 Kitchen renovation: 75% to 100%
Bathroom upgrade: 75% to 100%
Interior painting: 50% to 100%
Roof replacement: 50% to 80%
New furnace or heating system: 50% to 80%
Expansion (ie: adding a family room): 50% to 75%
Doors and windows: 50% to 75%
New Deck: 50% to 75%
Installation of hardwood floors: 50% to 75%
Construction of a garage: 50% to 75%
Fireplace 50% to 75%
Central air: 50% to 75%
Finished basement: 50% to 75%
Wood fence: 25% to 50%
Interlocking paving stones on driveway: 25% to 50%
Landscaping: 25% to 50%
Asphalt driveway: 20% to 50%
Pool: 10% to 40%  
Skylights: 0% to 25%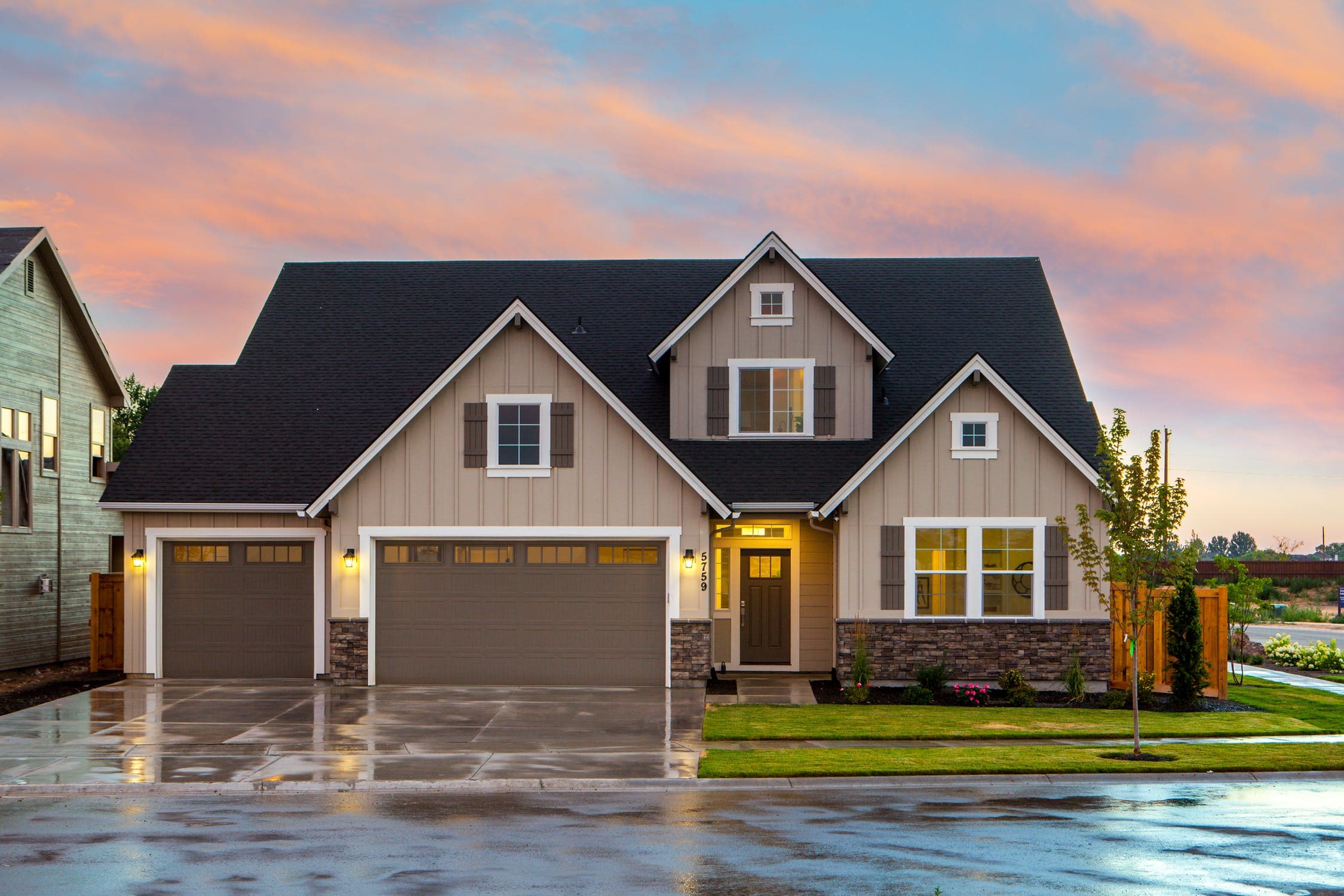 What Home Buyers Want:
Getting the most money for your property when selling is easy when you know what buyers are looking for.  Above all else, they are looking for well-maintained and move-in-ready property.

Buyers Want:
To view your house in a way they can see their lifestyle, furniture and schedules easily fitting into the house. 
To know there is nothing to do maintenance-wise once they move in – no painting, repairing or replacing of windows, doors, fixtures, etc.
Care-free living – a property well-maintained with ease of upkeep – that extravagant rock garden with intermingled plants and shrubs, might have been perfect for you, but not so much for someone that does not enjoy gardening/landscaping
Normal maintenance expenses – this one often makes the home sellers we work with go 'whaaaat'? Look at it this way – buyers want an expectation of paying normal prices to replace or repair items in their house when they eventually deteriorate – as everything does.  So, if you installed a $1000 gold-plated faucet in the master ensuite – A) it might not be to their taste, B) the buyer will think of the cost to replace it down the road to maintain the look. OR, maybe when you replaced the windows throughout the house, you replaced them with remote control, self-darkening to protect against UV rays.. While this might have been great for you – the techy, but a potential buyer's thoughts will be – what happens when the remote control stops working – how much will that cost me to repair/replace?
The Most Bang for Your Buck
Getting back to the top 5 renovations for the best return on your investment, let's start with painting.
Painting To Sell
A fresh coat of paint throughout the house inside and out is often the most cost-effective changes you can do when considering selling. Paint in warm neutral colours sure to work with any combination of décor your buyer might have. Light neutral colours make any room look larger and do not elicit the OMG I hate that colour reaction – meaning the buyer has to paint.  Remember the exterior of the house as well – cracked and peeling trim, or fencing signals immediate $s to your potential buyer.

If you need assistance choosing the right paint colours for selling or dwelling, consider a Colour Consultation – money worth spending!

Decluttering
As a Certified Staging Professional® we hate the word 'decluttering' as making your home 'viewing' ready is so much more than this. While not really a renovation, this aspect of preparing your home for sale is one of the best ways you can help a buyer see your house as their new home – by removing personal items, photos, your craft corner, etc.  It is also about showcasing the ample living and storage space in the house. Buyers want to know there is room for their stuff. So clean out the closets, drawers, organize the linen closet, remove unnecessary items from the living room, family room etc.  Not only will you help the buyer see spacious and inviting rooms, you will be well on your way to packing and preparing for your own move once your house has sold.
The Kitchen
The heart of the home is the kitchen. Families gather morning, noon and night around the kitchen, entertaining often starts in the kitchen – especially with all the cooking shows of today – people love to show off their culinary skills!  When considering a renovation for the kitchen make it convenient, include a breakfast nook or island with bar stools making it convenient for family members or guests to sit and chat. Again neutral colours, consider replacing the old formica counter top with granite or something higher end. Reface or repaint dark outdated cabinets and faucets  – today there are a number of companies specializing in repainting cabinets for a fresh look – ask us for recommendations.  And – don't forget the floors and lighting fixtures.
The Bathroom
This one is two-fold. The guest-facing bathroom should be modern and inviting, tastefully decorated and something your buyer would not be ashamed to send a guest to when visiting.

Did you know buyers often judge the condition of a home based on how well-maintained the bathroom is? So ensure if you are not renovating the bathroom, at a minimum ensure the sinks, toilet, bathtub, shower area are free from stains, dirt, mould, mildew – make the chrome sparkle, replace the grout, shower curtains and add crisp white linen. 

One of the biggest features of a house buyers consider is the master ensuite.. The master bedroom and the private bath area is considered the sanctuary of the house for most buyers. They want to feel they are in the lap of luxury, where they can pamper themselves, relax and get away from the day-to-day of life. Renovating the master ensuite is one of the best renovations for a return on your money.  Keep in mind – extravagance is not always the best plan. The renovations should be consistent with the style of the home and be consistent with the existing décor.
Décor
And finally the décor. Modern but neutral décor with a pop of colour, greenery, art and function will help when selling. Consider removing some of your furniture to create a flow and sense of space within a room, add a book on table, plants and keep the window treatments to a minimum – natural light is always best.  Each room should invite the buyer to feel at home immediately. 
The Staging Consultation
The best investment you can make when considering selling your property in Ottawa is to call a Certified Staging Professional® (CSP) for a consultation before you call a real estate agent, and definitely before the house is put on the market.  You will take the guess-work out of what renovations, repairs, and changes will bring the most value to your property. The staging consultation is a thorough walk through of your entire property, inside and out. When completed you will have a list of everything needed to be done to attract the perfect buyer, get the most money for your property and have it sell quickly once listed.

Once you have the list your CSP® can help you decide which items are reasonable for you to complete on your own (if desired), or make recommendations for contractors to do the work for you. Your CSP will often have discounts and preferred vendors to assist you.  By following these recommendations your property will benefit in the sale value.

Staging Your Property
When working with a CSP® to prepare your property for the real estate market, your stager will have a 3-step process: the consultation, the preparation (as outlined above) and showcasing. This final step is what most refer to as staging. In reality, staging is all 3 steps with the final application being the showcasing. At this point your stager will come into the house and make it 'viewing' ready. This may be moving furniture, replacing select pieces in some cases, rearranging décor pieces or bringing in new décor items in the case of an occupied property (meaning you are living in your home while it is on the market). Or, in the case of a vacant staging, your CSP will arrange to bring in furniture, accessories, and décor pieces for the property. Once the staging is complete a photographer is brought in for those all-important listing photos.  And now the property is ready to be listed for sale.

Most buyers start their search online, the photos you present will make the difference between attracting a few potential buyers and many. It is all about presentation, first impressions and giving the buyers what they are looking for – a sense of home, and move-in-ready!

Contact Marilyn Brophy at Heart and Home Staging to get started.