Colour trends for 2020 are making a statement with bold, vibrant colours. Whether you are selling and want a strong pop of colour to showcase an area of your property, or you are looking to update your house with a new, dramatic style to love where you live – this year is the year to do it!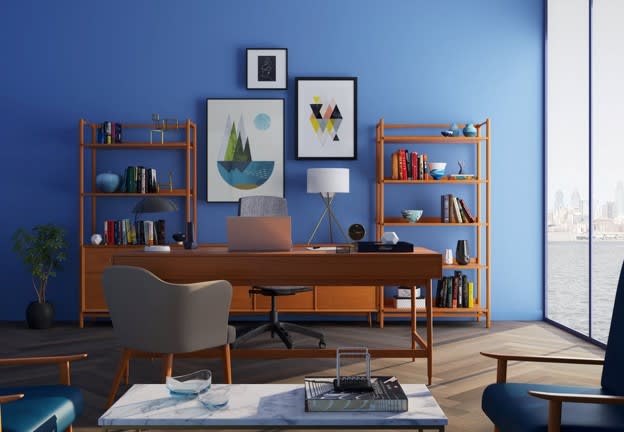 The design trends for 2020 are definitely making a statement, with bold colours, pops of colour, floral prints on the walls, black and white and a tendency to lean toward nature – there will be something in all of this that fits your style and taste for a unique update to your home, or a means to showcase your home as in-style ready for a new family if selling.

As a Certified Staging Professional® we do have to warn you that bold colours and patterns on walls are not recommended if you're selling your property. Your vibrant colour palette may not be to everyone's taste, or fit their idea of what the room should look like. That being said, you can use bold colours for pops of colour with throws, pillows, art and accent pieces throughout the house.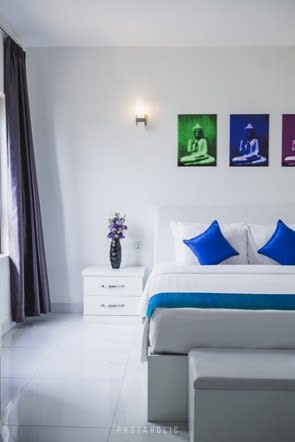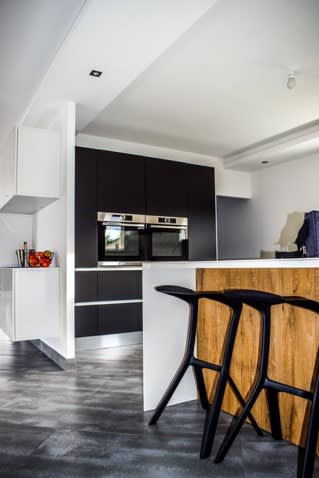 If on the other hand, you are decorating to love your home – bold and beautiful is fair game for 2020. That dramatic blue wall with your natural wood furniture or even modern and minimalistic furniture will definitely make a statement. Black and white is dramatic and serves well in a variety of rooms to create the perfect mix of elegant, yet comfortable, dramatic yet clean in style.  Notice how the red in the apples on the counter pops, and the dramatic effect of the natural wood in counter against the clean lines of this black and white room – just say WOW!
We've put together a list of 10 colour ideas to update your favourite room:
Black and white with pops of purple
Navy on white or white on navy – always a great combination
Greenery of all shapes, styles and patterns is in for 2020 – on the walls, lampshades or just large plants strategically placed in the room
A mix of natural materials with bold floral prints or sold colours works well this year.
Go gray with splashes of blue or green. Gray tones add elegance and enhance other colours throughout the room.
Again, back to nature with earth tones – mixes of ochre and deep burgundy to match your wine for a dramatic yet comfortable style.
Dramatic colours for a central furniture piece will say it well – velvets are back as well – always a rich look, even if you're looking for a feeling of comfort.
Curved furniture, wicker and rattan with bold colours or patterns in the cushions.
A mix of rustic with modern metallic combine for a sense of belonging
Colour is IN – make it yours!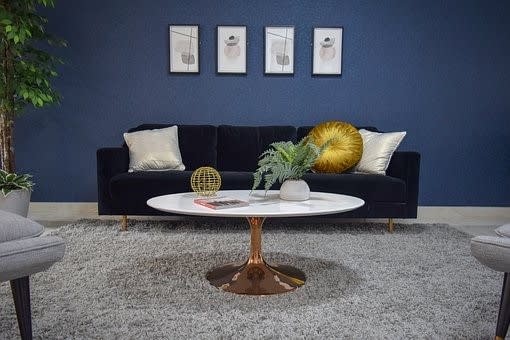 Whatever your style this year, chances are good you can make it work with fabulous colour combinations, bold prints, unique furniture and décor pieces. And, if you require a little help along the way, as a Certified Colour Consultant™, Heart and Home will help you make a home to love for years to come. We will even help you find just the right furniture, art or accent piece – contact us to learn more….