Your bedroom should comfort you, offer absolute tranquility and be the place you want to be to relax and enjoy your time. See our tips for creating that dream bedroom.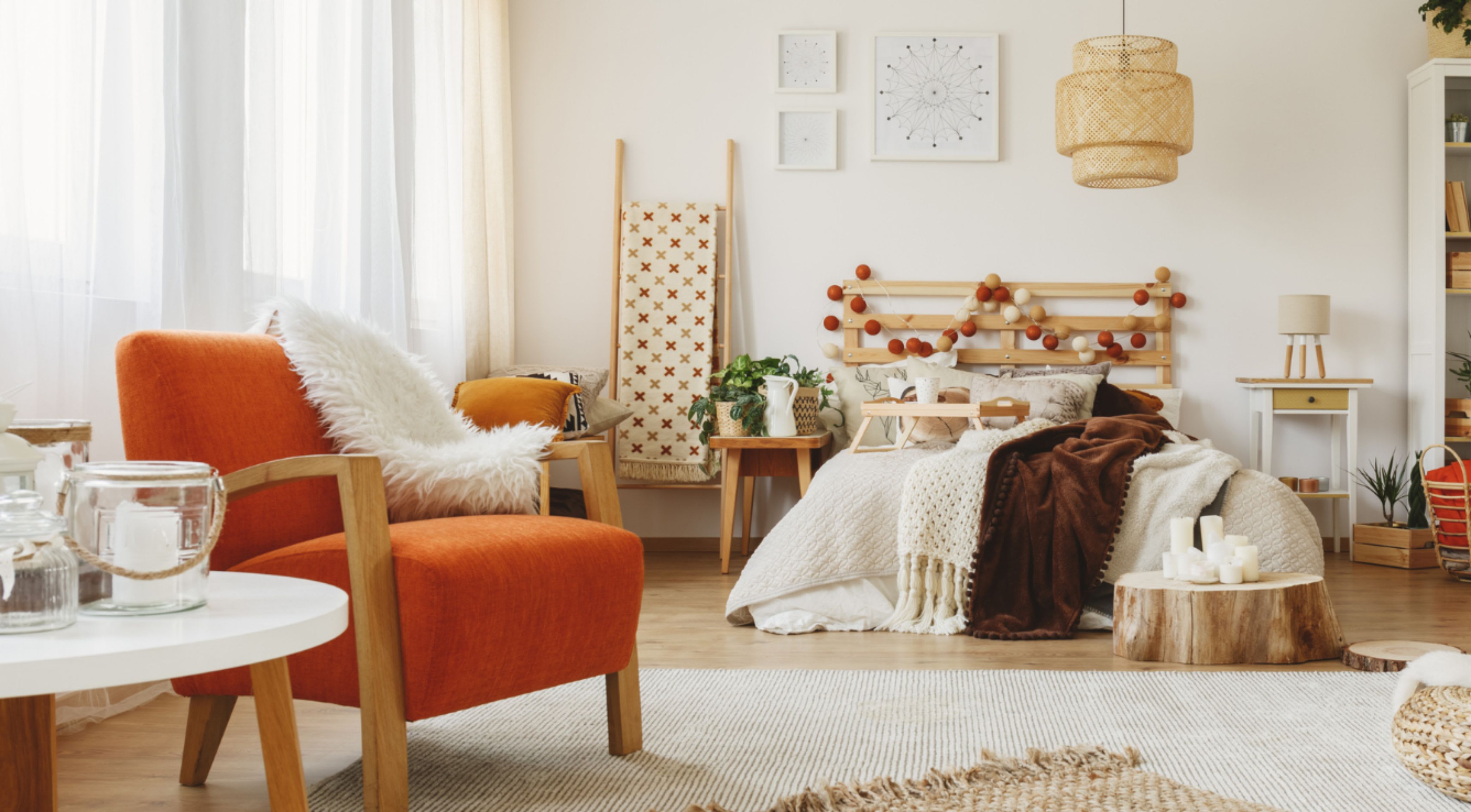 A principal (master) bedroom is only a principal bedroom if you feel like you can manage the whole world when you are in it. It should comfort you, offer you absolute tranquility and perhaps cause the utterance of phrases such as "awe, heavenly, peace at last" as you sink into the bed, chaise lounge, or oversized armchair and footrest.

To decorate a principal bedroom space into a beckoning haven that you can nest in privately can be done using these tips, which include décor, bed dressing, and principal bedroom necessities. So, whether you are in Nepean or Kanata, get that notebook out, and let's start transforming!

TIP #1: COLOUR CHOICES
Colour does impact us psychologically, but the choices are subjective because we all have different cone receptors in our eyes.

Someone's 'calm grey' might be maudlin to another. There is no scientifically proven "perfect" colour that all humans enjoy. What is your calm, happy colour? Yellow? Blue? That's lovely but don't choose screaming yellow or electric blue! Research indicates that bright colours do not help you become restful and sleepy. Consider what colour palates you see in Wellness Centres, Spas, and Massage Salons.

It is beneficial to opt for soothing tones or shades of your favourite colour. This doesn't mean you have to have a "washed out" décor, you can still put in pops of colour, but it is advisable that they not be the dominant colour. Calm, happy colour means a calm, happy mind and good sleep.
TIP #2: OLFACTORY SENSES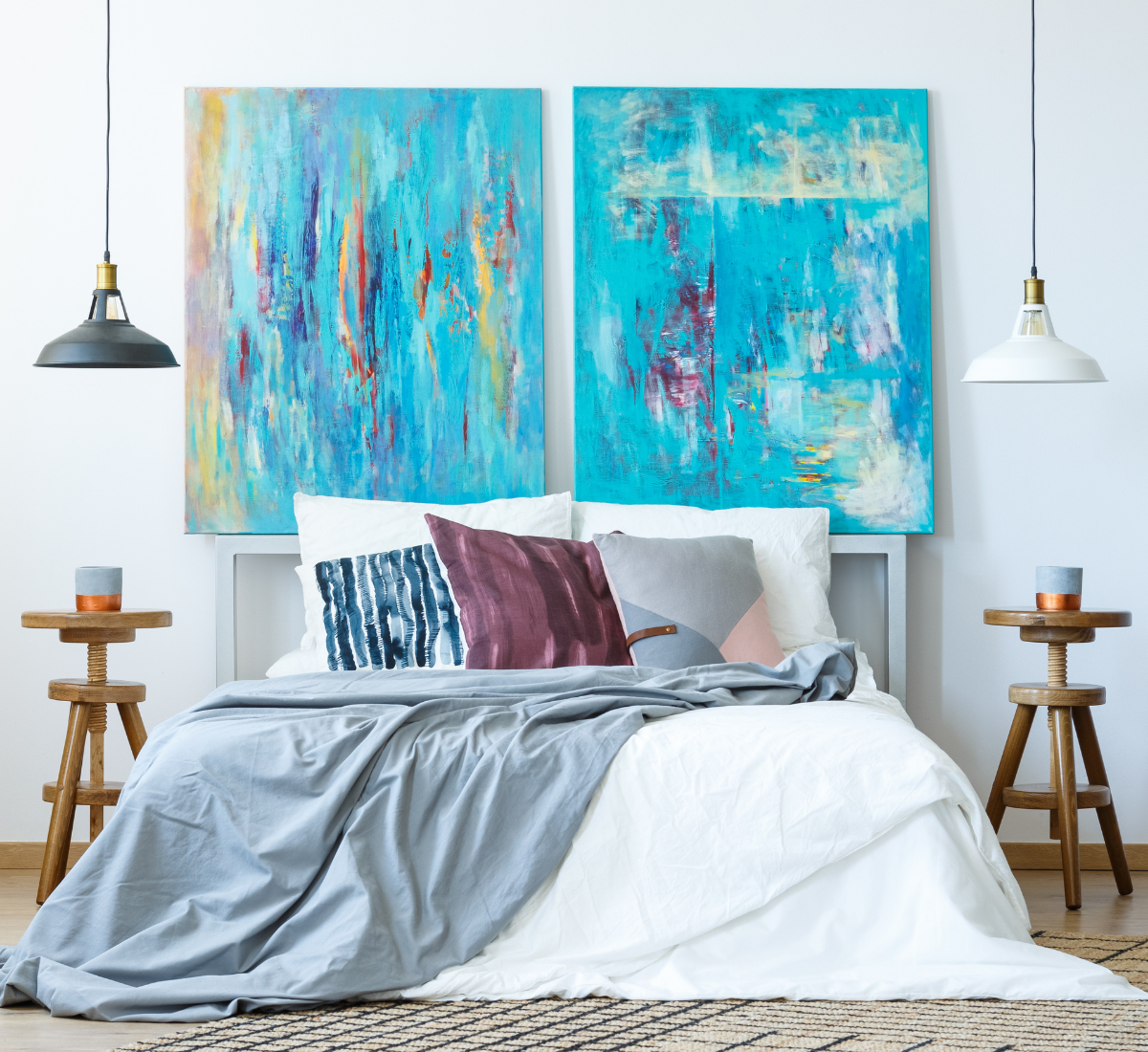 A room that smells of carpet or clothes washing detergent is not going to create the right ambience. The sense of smell is a powerful element for imagination and memory. Do you remember catching a scent of a croissant, flower, tree or perfume, and you are instantly transported to France, your childhood garden, Greece or your Granny's sitting room? What aroma or fragrance brings wonderful memories for you? It is often recommended to have the smell of fresh coffee or vanilla as this is calming and reminiscent relaxing times.

Plug-in air fresheners are useful (and often contain harmful chemicals), but they can also smell unnatural, so you might have to try a few options. A scented candle is always a good option, linen spray or sprigs of fresh lavender, mint or jasmine on the pillow. Even a drop of your favourite essential oil on the pillow or through a diffuser is lovely. You can change the scent with seasons OR time of day. Revitalizing in the morning and relaxing for later.
TIP #3: LINGERING LIGHT
Having dimmable lighting and layered lighting is essential. The option to brighten up the room for cleaning purposes is important, but it is wonderfully helpful to dim them for rest times.

Scented candles and non-scented will give a sumptuously low light, but please make sure that they are not fire hazards when you fall asleep! Dimmable LED downlights in the ceiling are very handy, but it would be preferable to use floor standing or tabletop lamps, hard-wired to the mains, with a dimmable switch. This means you can have light away from the bed, which is sufficient as a night light.

And don't forget to have strategically placed reading lamps or lights – whether that is a floor lamp beside the comfy chair or chaise lounge, or a light close to your bed for bedtime reading. 
TIP #4: ACCESSORIZING
Happy nostalgia is a good relaxation tool so having objet d'art or pictures that have happy memories on the wall is a very good option. Pictures of holidays can transport you back to France, Greece etc. and you can wander the cafes or beaches in your mind. That special jug from the delightful hole-in-the-wall shop in Bali could hold a little bouquet of fresh flowers. Perfect.

Your bedroom should be your happy place, by adding things you love to the room you. What makes you the happiest – is it family photos, art, cozy blankets and throws, or maybe books and magazines?  Having these things ready for your enjoyment will add to the comfort of the room.
TIP #5: DON'T SKIMP ON BEDDING QUALITY
You don't need to break the bank for comfy bedding, but there are options out there that could finance a yacht. We're suggesting keeping an ear to the ground for good deals on excellent quality. Also, inside tip, Egyptian Cotton is a phrase often used to sell a product. Egyptian Cotton is only useful in the years of good rains and longer fibres.(I don't understand this sentence) Use a bedding specialist and take their advice on which brands are performing well. A 600 thread count will have a lovely sheen. You can get higher thread counts, but it's not necessary. Satin pillowcases do help with skincare and hair care. Treat yourself to flannel sheets in winter. They are so welcoming when you slip into them after a chilly, tiring day.
TIP #6 DRESSING THE BED
Yes, folks, you have to dress the bed, not only yourselves in the morning. It honestly makes a huge difference to your mood every time you step into the room. Enough said. #justdoit

Make the bed every morning to enhance the setting of the room. Place decorative pillows at the head of the bed, standing them up (these can be with dramatic pops of colour, or themed for the season or upcoming holiday – maybe a pillow or two to remind you of a vacation or important moment in your life) drape a throw over one edge – even add a tray to the bed, with your current book – all ready and waiting for you to return for that peaceful enjoyment of your room and your time.
TIP #7 ADULTING SPACE
A new 21st-century verb created by millennials. Principal bedrooms are for adulting, i.e. no kiddy things. Have a closed door policy for the children to adhere to (except in an emergency of course). You need your time and space, just as your children need theirs…
TIP #8 The Reading Nook
Sometimes, you just don't want to read in bed, or maybe you like to crochet, knit or do your favourite Sudoku puzzles. These things may be easier done, or more comfortable in a comfortable chair, with ample light where you can sit and relax while enjoying your favourite pass-time.. Ensure the chair is comfortable, there is a table for placing that hot cup of cocoa on with ample light to not strain your eyes. Add a throw, or small ottoman to raise your feet and the reading nook is complete…

The tougher it is for you to start closing your principal bedroom door, the more it signals that you need to do it!
---
To achieve a haven, a nest, a private space of tranquility, with a dressed bed and a décor that relaxes you at night and strengthens you in the morning, you need to hold onto the doorknob and keep that door closed.

In all seriousness, whether you are in Nepean or Kanata, Ottawa or starting out in Ontario, we are here to help, so contact us. We are passionate about creating an interior that you will adore.
Ask about our colour consultation services.