If you're thinking "why should I invest money in the house I'm selling, just to sell it?", check out our 10 reasons to stage below to learn why it's in your best interest even in a hot market.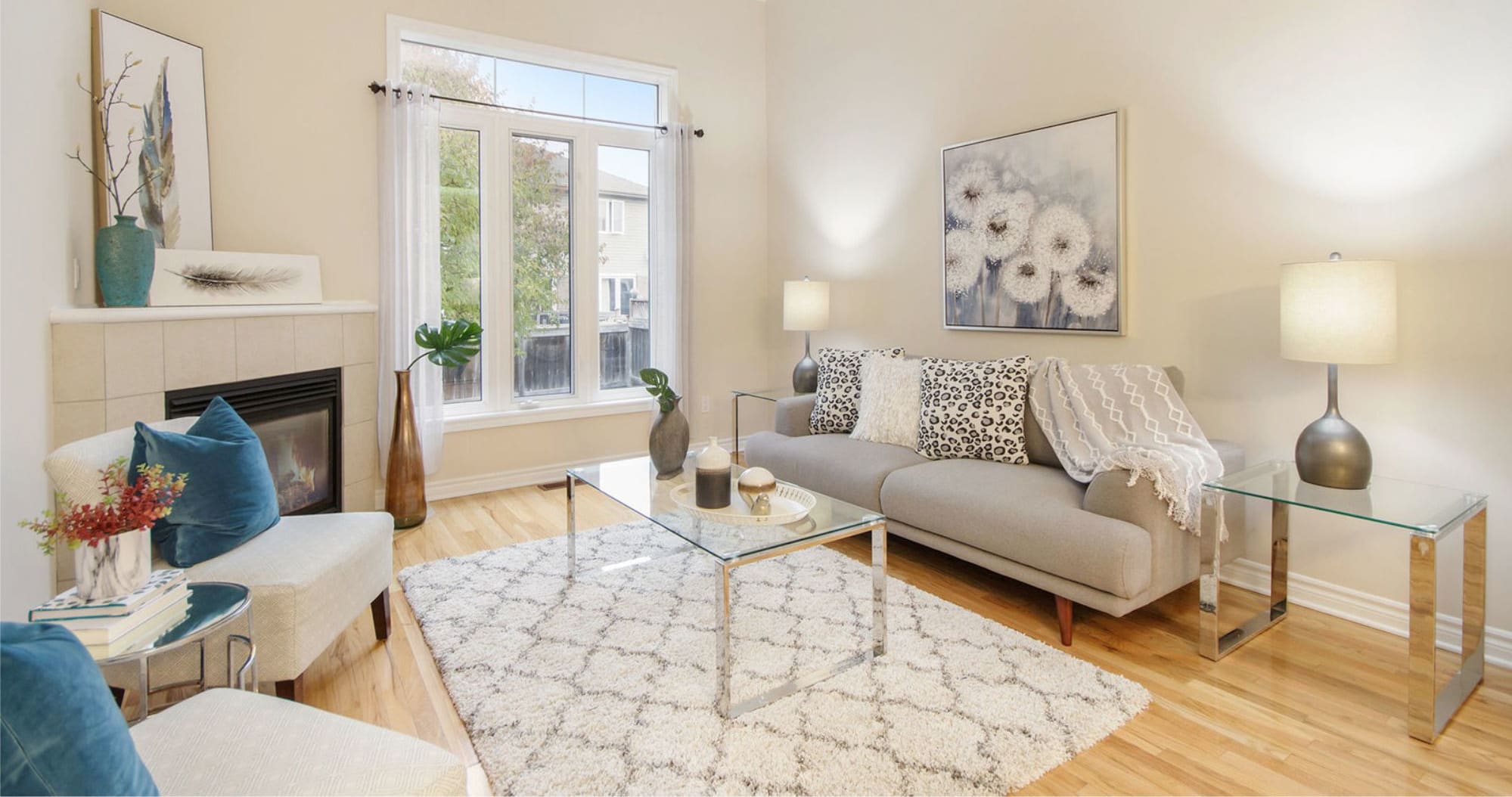 Marketing Your House
Home staging is one of the most powerful tools in the marketing of your house when selling. It increases the perceived value among buyers and brings measurable results.  And yes, we said 'marketing' your house. Most homeowners do not think of selling their house the same way as they think of selling their car or a household item.

Think about it – if you were going to sell your car, you would get a car report for the potential buyer to let the buyer know the vehicle has not been in an accident; you would find your maintenance receipts; you might go as far as getting a statement from your mechanic about the condition of the car (and probably provide the buyer with a safety certificate); plus you would wash the car and have it detailed.  Why? To make sure the buyer sees your car for all that is worth, to know they are making a sound investment in that car purchase; and to know the vehicle is what you claim it to be.

Why wouldn't you want to do the same for your house when selling? The buyer will want the same type of answers, and you want the most money for your house as you can get.
Christine Rae, CEO of CSP International™ Business Staging Training Academy, industry leader and best-selling author of 'Home Staging for Dummies' is often quoted as saying:
"Seven out of every ten millennials are willing to pay more money for move-in ready property. Why? The main reasons are financial. They have scraped all the money together for the deposit, but they don't have cash flow to support renovations after move-in. They can readily access long-term, low-rate mortgages, which makes it easier to afford a higher price point. Ultimately, they don't have the skills to do the work after they move in – and they don't want to learn. These are all important things to know because 66% of first-time buyers are millennials."
Here is a great article Christine wrote: "Why Put Money Into A House That' I'm Selling". 

When selling your property in Ottawa and surrounding areas, (actually everywhere), it is all about first impressions, which start with the photos online – long before a buyer ever views your home or even drives by.  Those photos online must set your property apart from all the others that fit the criteria of the buyer's search.
What Is Home Staging?
Contrary to popular belief, staging is NOT decluttering and decorating. It is so much more.

Home staging is the conditioning of property to obtain the maximum dollar value in the shortest amount of time. It is preparing your house and property to give buyers what they want – a move-in ready home.  With the stringent mortgage criteria of today, after saving the down payment and the fees associated with moving, many buyers do not have extra money, or even time to make repairs in the house, paint, or replace flooring. They just want to move in and live their life in a home they love.  A certified staging professional® (CSP) knows how to make this happen.

Staging is actually a 3-step process:
The Consultation
I will conduct a thorough walk-through inspection of the property looking for upgrades/updates, repairs, cleaning and more, providing you with a detailed report of recommendations to receive the best possible price for your property.
The Preparation of the Property prior to listing
This stage is where you, the property owner implements the changes I have recommended. These tasks could be completed by you or by contractors if they are big projects. Of course, I will be able to make recommendations for service providers and even offer discounts for paint and other items in some cases.  Ask me about managing the projects for you.
The Showcasing (what most refer to as home staging)
Now that your property is fully conditioned, the showcasing begins. The showcasing reveals the true potential of your property by proper placement of furniture for optimal flow and function, and highlighting the property's best features through lifestyle selling techniques to engage the potential buyer. I bring in new pieces needed, add accessories, art, lighting, carpets and soft goods (white fluffy towels, throw pillows, throws and more) and set the stage for the buyer to feel like they already live in the house when they walk through the door.
Below an example of before and after staging a local property.
Before Staging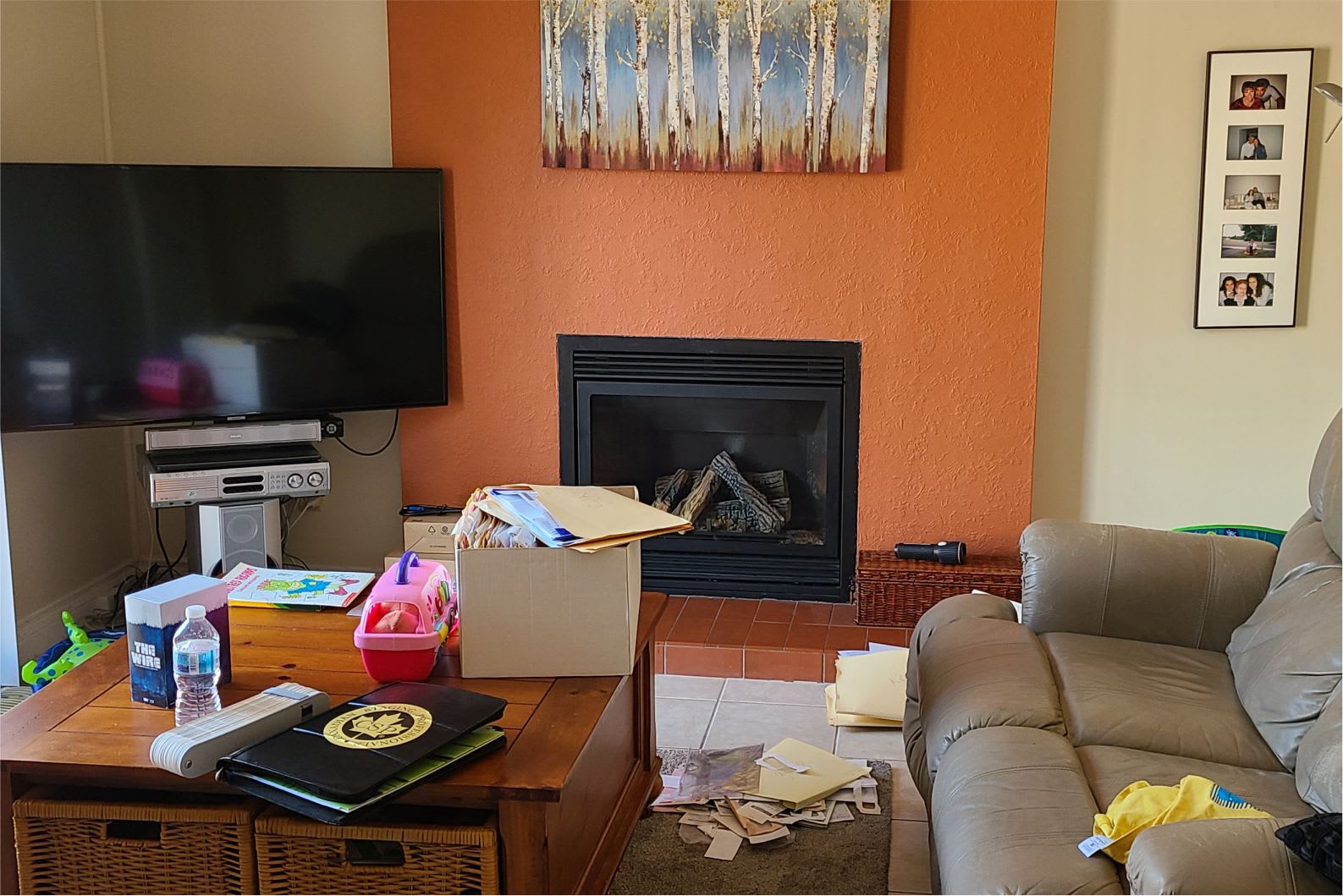 After Staging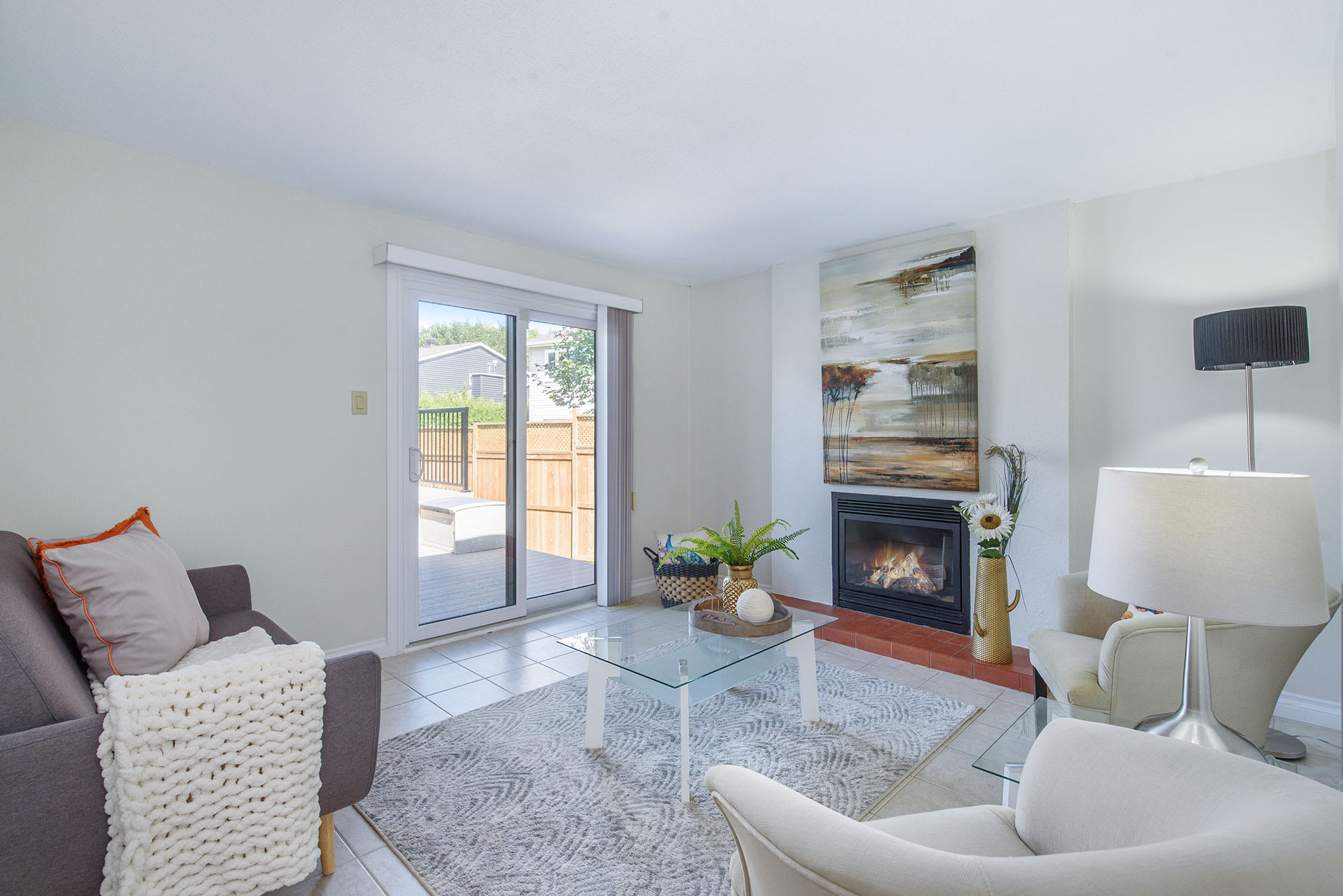 Now that you have a better understanding of what home staging is, here are 8 reasons to stage your property.
Staging connects the buyer to the space and allows the buyer to envision themselves living in the home.
Staged properties sell for a higher dollar value that non-staged properties.
Staged properties sell faster than non-staged properties.
Staging produces stunning photos online, where most home buyers start their search.
Staging creates memorable first impressions which are realized within 3 – 8 seconds.
Staging offers the WOW factor buyers are looking for.
Staging presents to the buyer a move-in ready condition.
Staging highlights the unique and special features of your home to buyers, that they will fall in love with.
To learn more, read the Do's and Don't's of Staging Your Home to Sell,  and Your Guide to Preparing To Sell Your House. 
---
Give Marilyn at Heart and Home Staging a call to discover how you can benefit from hiring a certified staging professional if you're planning to sell your house. Remember – call Marilyn before you call a real estate agent.