There are many reasons to update your home at any time. The top two that come to mind are to improve your quality of life and to increase your home's appraisal.
As we say goodbye to the global health crisis that shattered our daily routines and kept us all anxious for the past year and a half, it's time to relearn to enjoy life. This starts at home. By making a few small tweaks to your space, you can be prepared to relax, entertain, or unwind when you're ready. Here are a few tips on how to do so fast and affordably.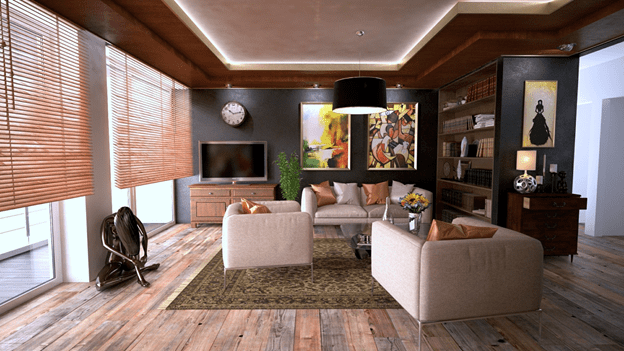 Why Update Now?
There are many reasons to update your home at any time. The top two that come to mind are to improve your quality of life and to increase your home's appraisal.
Quality of life doesn't necessarily refer to the events and activities you engage in each day. Something as simple as having a comfortable bed and lighting that doesn't bother your eyes can improve your mood and overall health. And, when it comes to increasing your home's value, many updates pay for themselves. If you're planning to sell the next few years, do your research to determine what's selling in your area. You'll also want to take pictures of how your home looks today as well as receipts for any upgrade you make to justify a higher selling price when the time comes.
Best Updates On A Budget
Hands down, the biggest impact you can have on your home is changing the color. Heart & Home Staging's color consulting service can help you choose the exact color palette you need to be visually pleasing to you and your family. A clean house followed by a few gallons of paint may be all you need to change the entire look and feel of your space.
Next, consider organizing all of your stuff. According to a survey by Ipsos, Canadians are spending more time at home than ever before. Unfortunately, this is brought sharply into light by the cramped conditions many of us live in without realizing it. By clearing and decluttering, and then storing and organizing your personal belongings, you'll free up floor space. Perhaps most importantly, a clutter-free home can help lower your stress levels while also making your space healthier for your entire family.
If you don't want to be quite as involved as painting or creating an organizational system, another quick update is to simply swap out the furniture, bed coverings, or window dressings. If you're looking for delivery, Bed, Bath, & Beyond, Amazon, and Wayfair are great places to shop that will bring your home furnishings to your door.
Bigger Is Better
Bigger upgrades, such as updating the kitchen or bathroom, will help make your home stand out if you're planning to sell. But also don't overlook your outdoor spaces. An outdoor kitchen and cozy place to relax will help you get the most out of the entire footprint of your property, both indoors and out. Other ideas for a large remodeling project include changing out the flooring, adding new windows, or installing new energy-efficient appliances (HVAC, refrigerator, washer/dryer) throughout the home.
You almost can't go wrong when you're planning to upgrade your house. And, given the last year and a half of our lives, we can all use a bit of positivity. If you want to have a huge impact on your life overall, start at home. Something as cost-effective as painting will make a bigger difference than you might realize. Further, a few updates here and there now may even net you more money when it's time to move on to your next home.
---
Heart & Home Staging offers the most comprehensive home staging services in Ontario. Marilyn Brophy is a Certified Staging Professional and can help you get your home ready for the fast-moving market.

 



Image via Pexels