Here are 5 ways a the perfect area rug will transform your living space and lifestyle:
1. Visual Appeal
 Area rugs can add a "pop" of personality and set the tone for any style you want to display. That's the fun part especially with all the amazing trends in rugs these days. You can think of rugs as artwork and they can be the starting point when styling your room ad choosing colours. One trend that's back in style is vintage.
Think colour and intricate, traditional patterns. Another trend is 70's shag. How's that for adding warmth! And it doesn't have to be avocado green or harvest gold. Go with subtle warm greens, taupe, creams. The shag rugs pair amazingly with curved furniture and are all the rave right now. Your children and pets will love them as will you. I love the rugs with mixed pile – a blend of low and high pile, as they add tons of texture to any room.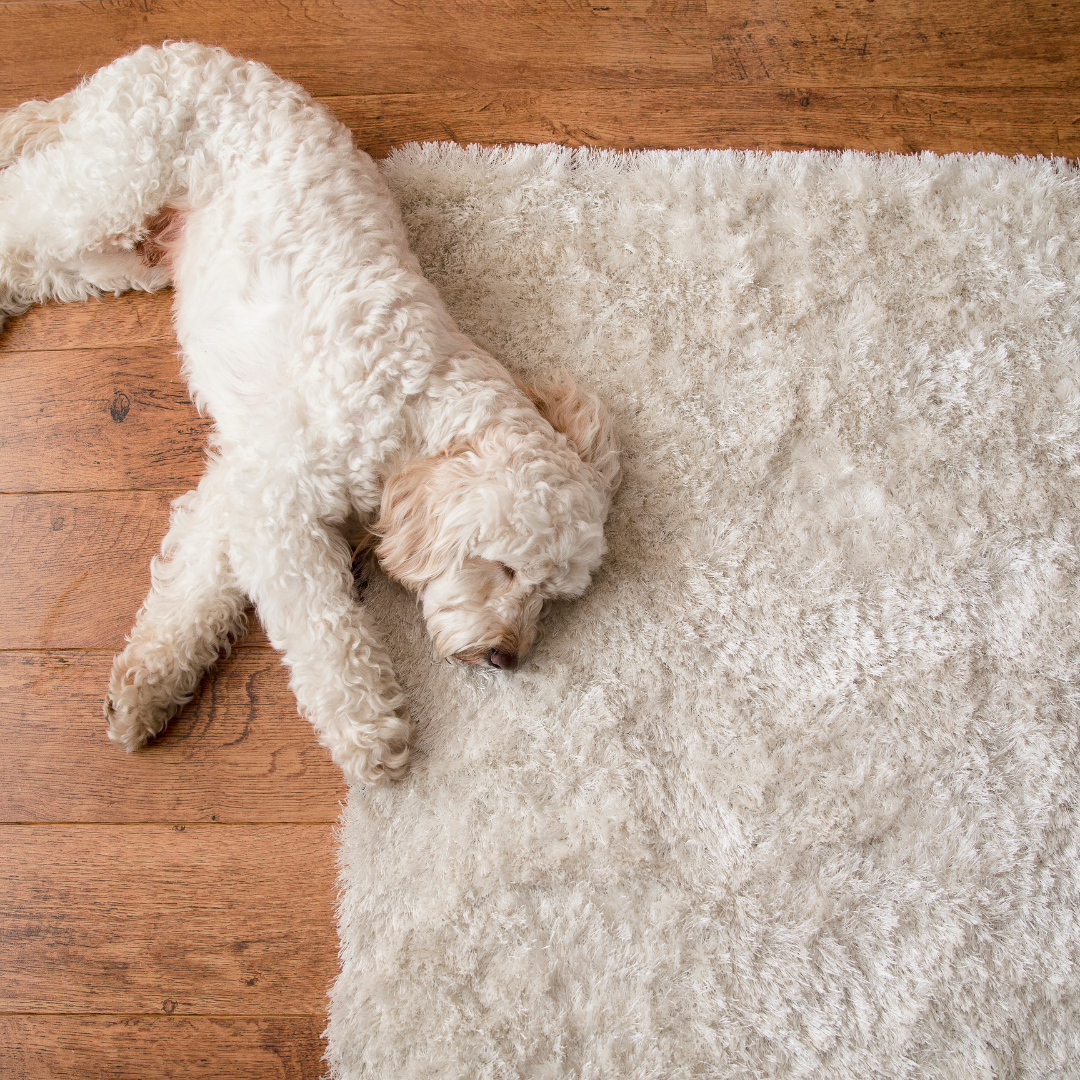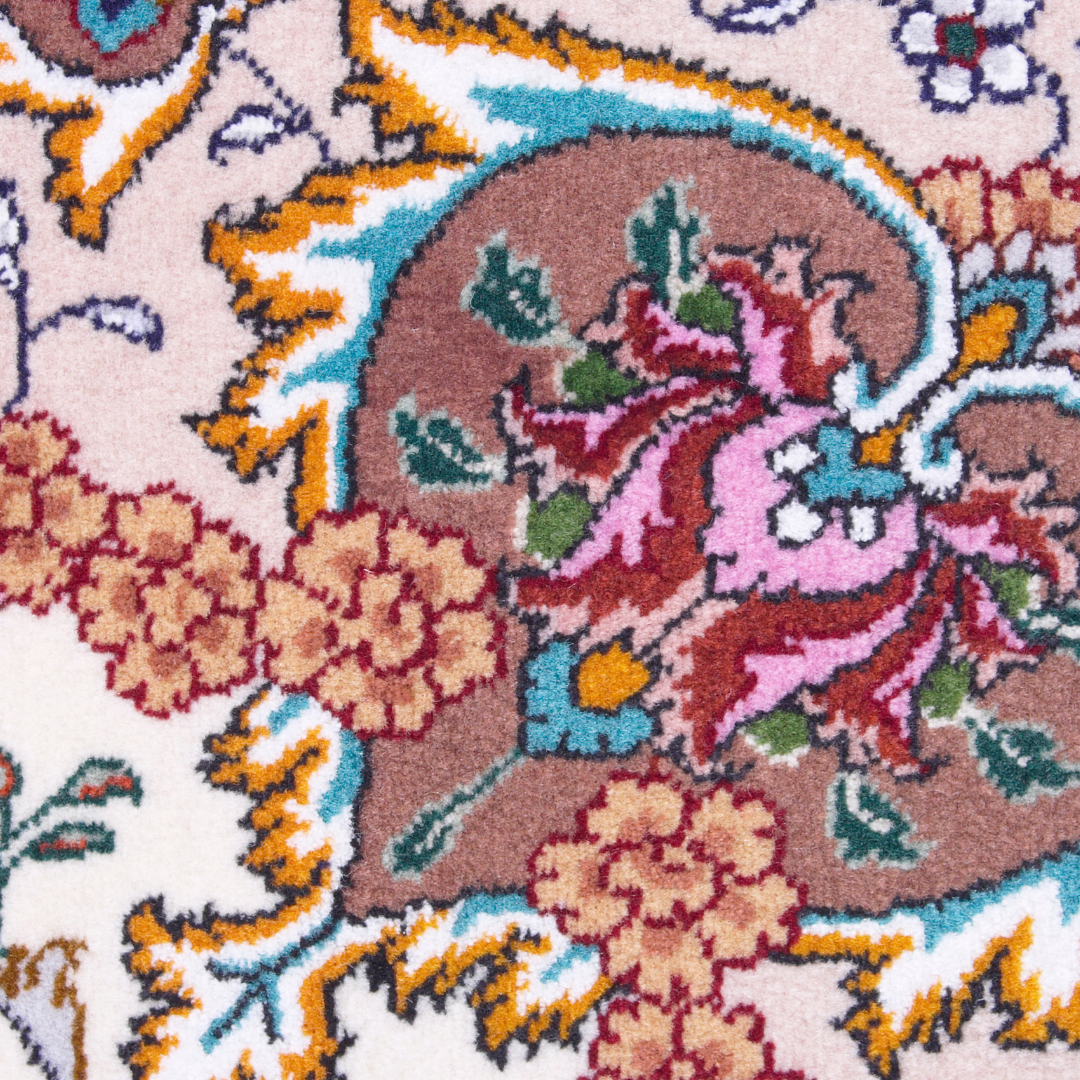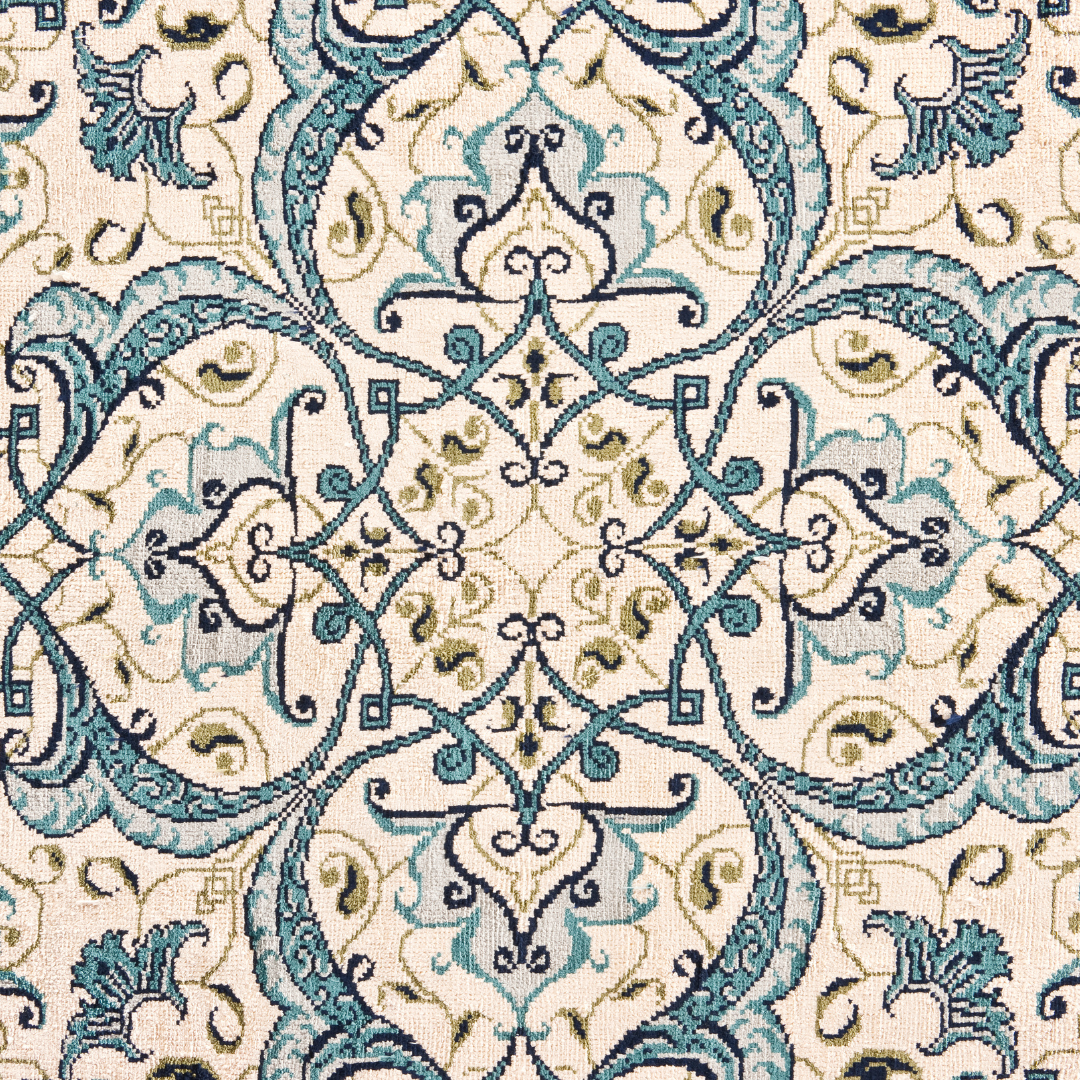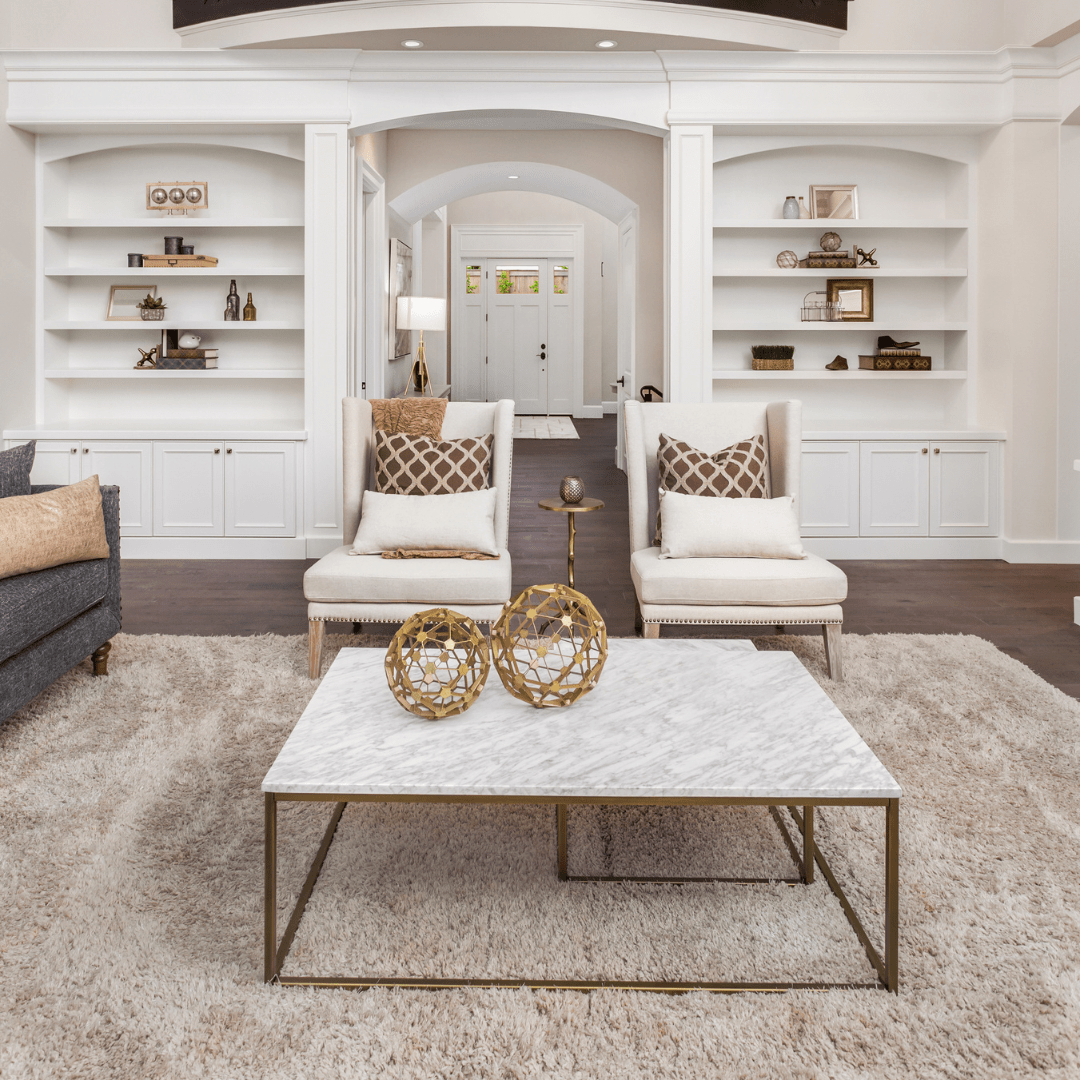 2. Warmth and Coziness.
Area rugs are softer on your feet and who doesn't love to sit on the floor when there's a rug. When staging to sell, a rug adds to the sensory buyers' experience with a sense of calm and draws them into the space. Feng Shui experts will tell you it slows down the energy in the room as well.
3. Peace and Quiet.
Area rugs are quieter to walk on and they minimize the echo or feeling of emptiness in the space.
4. Grounding Aspect.
 Area rugs break up the "hard on hard" (furniture on hardwood) with a soft element.  They serve to anchor the furniture in the room and show more cohesion. One big happy family! Although I love the funky feature wall in this living room below and nice furniture, it's feels cold even to look at in a photograph and incomplete. As a whole it doesn't connect me to the space with a warm invitation.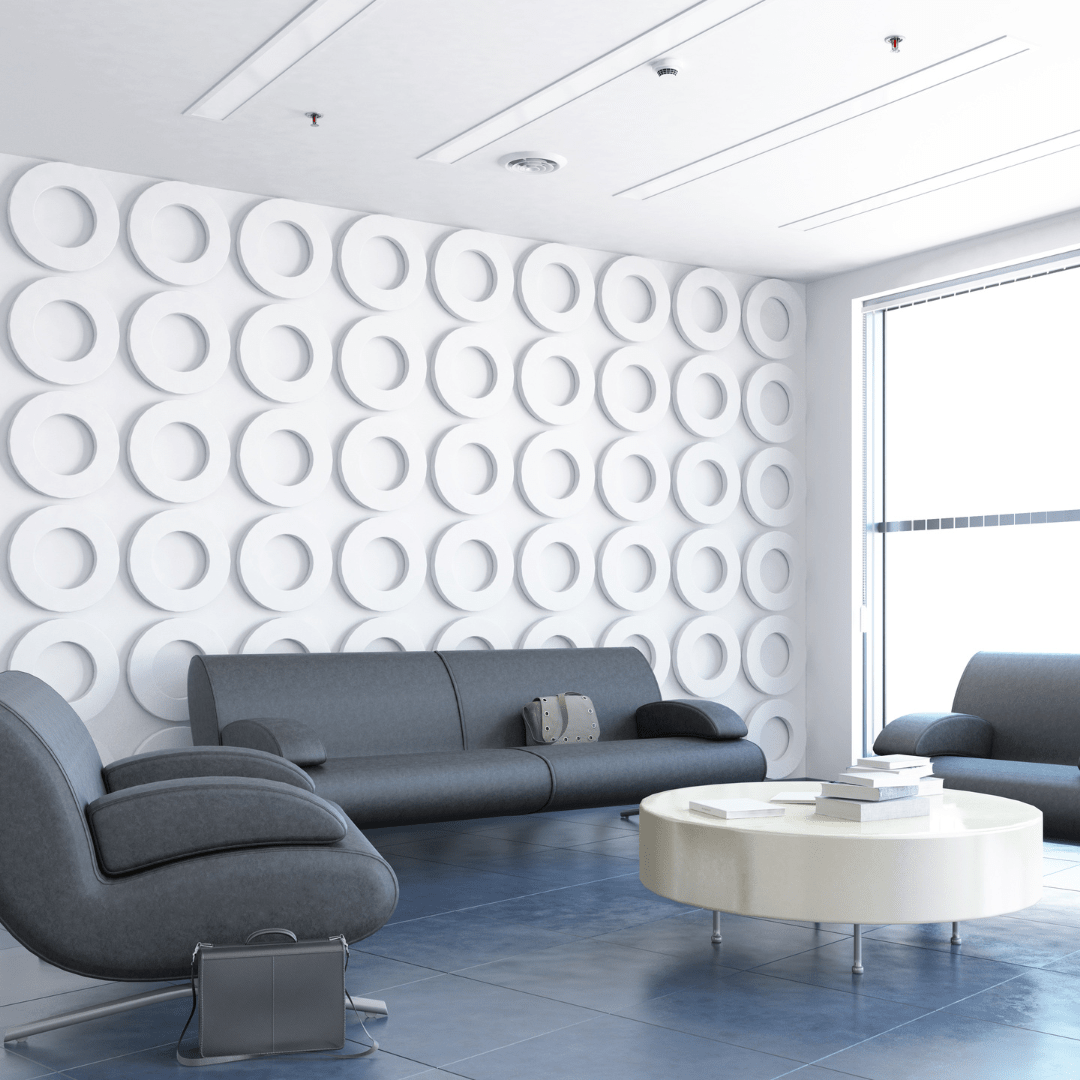 5. Roll out the "red" Carpet.
Runners of all sizes, shapes, colours and patterns have made a huge comeback. Think outside the box. You can add them anywhere for an instant update of warmth and personality. Kitchens, hallways, transition areas, bedsides and more!