Listed 899,000 Sold - 1,267,000 (40.93% over asking) with 19 offers.
The sellers comments when they came home from the cottage and saw the staging
"All I can say is I'm not sure who lives here. It is beautiful. I don't want to sell now. Every detail is top notch."
This was music to my ears as during the entire process the sellers were resistant at times especially when they saw the light neutral paint colour completed. (They were used to much darker colours.) The other challenge was removing more than half of all the furniture. Every space was filled. Well...THE RESULTS SPEAK FOR THEMSELVES. The clients are true believers in the process of staging to sell.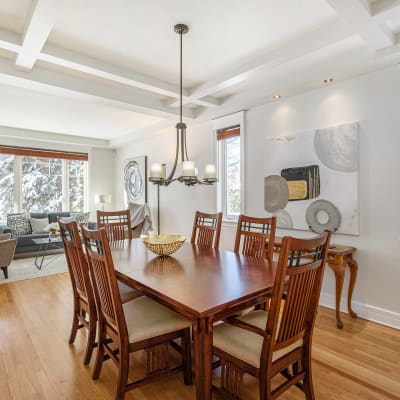 Before