Staging is not decorating. Discover the 3-step staging process and learn the differences between staging and decorating.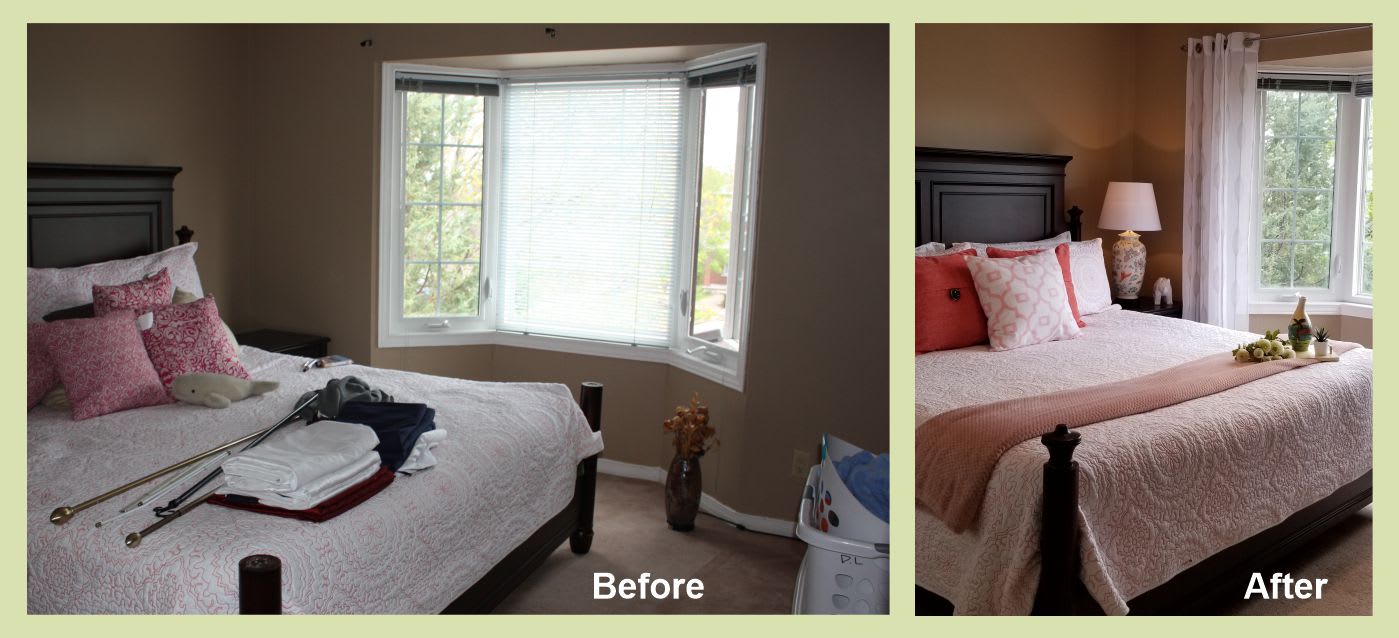 Staging is actually a 3-step process used to prepare a property for sale, regardless of price or location. The 3 steps include addressing the condition of the property prior to showcasing. Staging is a service, executed by a professional to support Real Estate professionals. The work property stagers provide enhances the presentation of the space, highlighting the best features, creating focal points, laying out flow from room to room and incorporating lifestyle selling techniques in order to secure an acceptable offer from a buyer.
Staging is not decorating.
Here are some of the differences:
Decorating is a luxury.
Staging is a necessity.
Decorating is the homeowners' enjoyment.
Staging is for the future buyer.
Decorating is personal style.
Staging is a more universal style targeted to profile who is coming through the house, all recommendations are to secure an offer.
Decorating generally involves a larger budget.
Staging included budget, sensitivity and time.
Decorating means you have a longer timeline.
Staging you work with tighter deadlines.
Decorating is optional.
Staging is mandatory if you want to secure the most money for the property in the shortest time.
"The goal of a good stager is to bring out the potential of a home while staying as neutral as possible—so that each prospective buyer can imagine the home as they would decorate it." ~ Christine Rae, Home Staging 101: Make Sure You're Staging, Not Decorating!
Staging: The 3-Step Process
Step 1: The Consultation 
The Staging Consultation is where anyone considering selling their property should start – prior to listing it for sale. The reason for this is, by accepting the help of a certified staging professional® as soon as you consider selling, you will know the key areas of your property to fix, improve, repair and prepare for potential buyers viewing your house. 

It is important to note, you are preparing the house and overall property for what your potential buyer is looking for. You are making it easy for the potential buyer to envision themselves living in this house – making it their home.
The consultation involves a thorough walk-through of your entire house and property making detailed notes of areas that need to be addressed. These may include, but are not limited to:
Curb appeal (outdoor landscaping, paint on the home, driveway condition, patio, backyard areas)
Cleanliness, aged woodwork, cabinets, paint, wallpaper, faucets,  etc.
Condition / style of carpets, flooring, window treatments,
Accessibility throughout the house – clear paths for living
Maintenance and repairs required

And much more…  
In fact a CSP® will complete the Room Ready Handbook of everything you should consider prior to listing your house for sale in order to obtain the most money in the shortest period of time once it has been listed on the market in Ottawa. 
This consultation will take 1 ½ plus hours depending on the size of your property and comes with a fee for service. This fee should be looked at as an investment, rather than an expense. Even if you do not use the services of a professional stager, the information provided to you from the consultation will help you prepare your property for what today's buyers are looking for --- move-in-ready!
Step 2: Preparation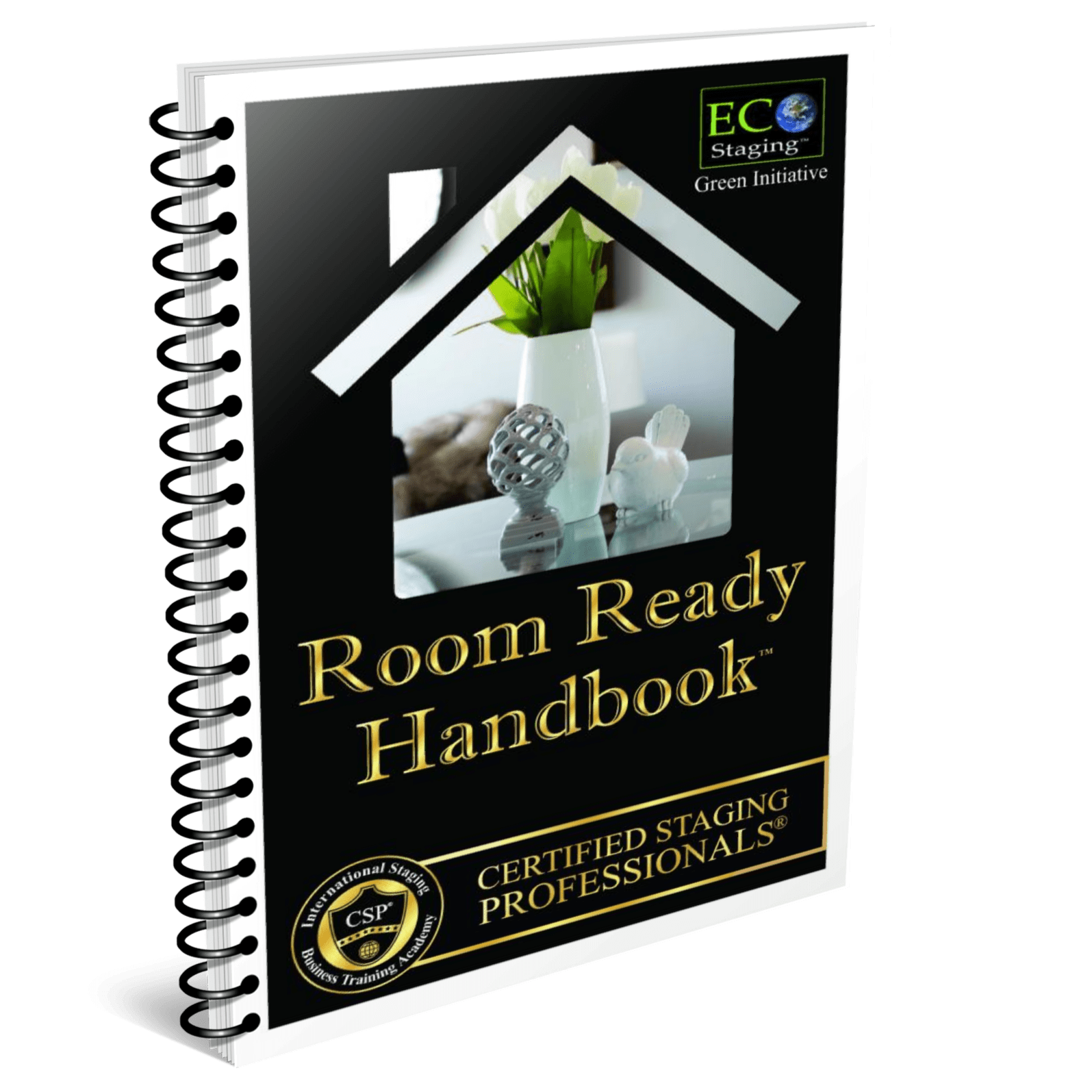 The second step is the preparation of your property for sale. This is where you would take the information provided in the consultation and complete the repairs, improvements, and suggestions offered by the stager to ready your home for market.
You can choose to complete these projects yourself or often, professional stagers can provide project management services, or at a minimum a list of reputable service providers to help you in accomplishing some of the bigger projects.
In Ottawa, or for that matter, anywhere in Ontario qualifying for a mortgage is not as easy as it was once upon a time. Often home-buyers do not have the money to fix your house or change décor immediately when they first buy – they are buying a property where they can move in, settle in and call it home instantly without worrying about replacing carpet, repainting or fixing problems with the house. 
Step 3: Showcasing
At this point the stager comes back to your property and begins the showcasing process ensuring the buyer's eye is drawn to unique features of your property, providing a flow to the house and a means where that buyer can easily see themselves living in this house.  Showcasing will often require rearranging furniture, removing your furniture and replacing it with other furniture and accessories, adding subtle 'feel like home' details and ensuring the home is well lit with as much natural light as possible. Once the real estate staging professional has finished 'showcasing' the property, it is now ready for the photographs. 

Staging offers the best possible photographs for your listing. As most buyers start their search online, the photographs shown on the listing can be the difference between pass-it-by, or 'MUST-SEE'.  There are other factors buyers consider as well – you can read more about these here.
If you want your property to sell for the most money and in the fastest time, staging shouldn't be an option, but a necessity. Think of it this way, if you were selling your car, you would have it completely detailed before taking it to show a dealer as a trade-in, or before you listed it for sale privately. Why? To get the most money you can for it.

Why wouldn't you do the same when selling your house?


---
Marilyn Brophy is a Certified Staging Professional® and Certified Colour Consultant®.

Contact Marilyn