There are so many things to consider: condition, furniture placement, curb appeal, price, and yes, even cleanliness.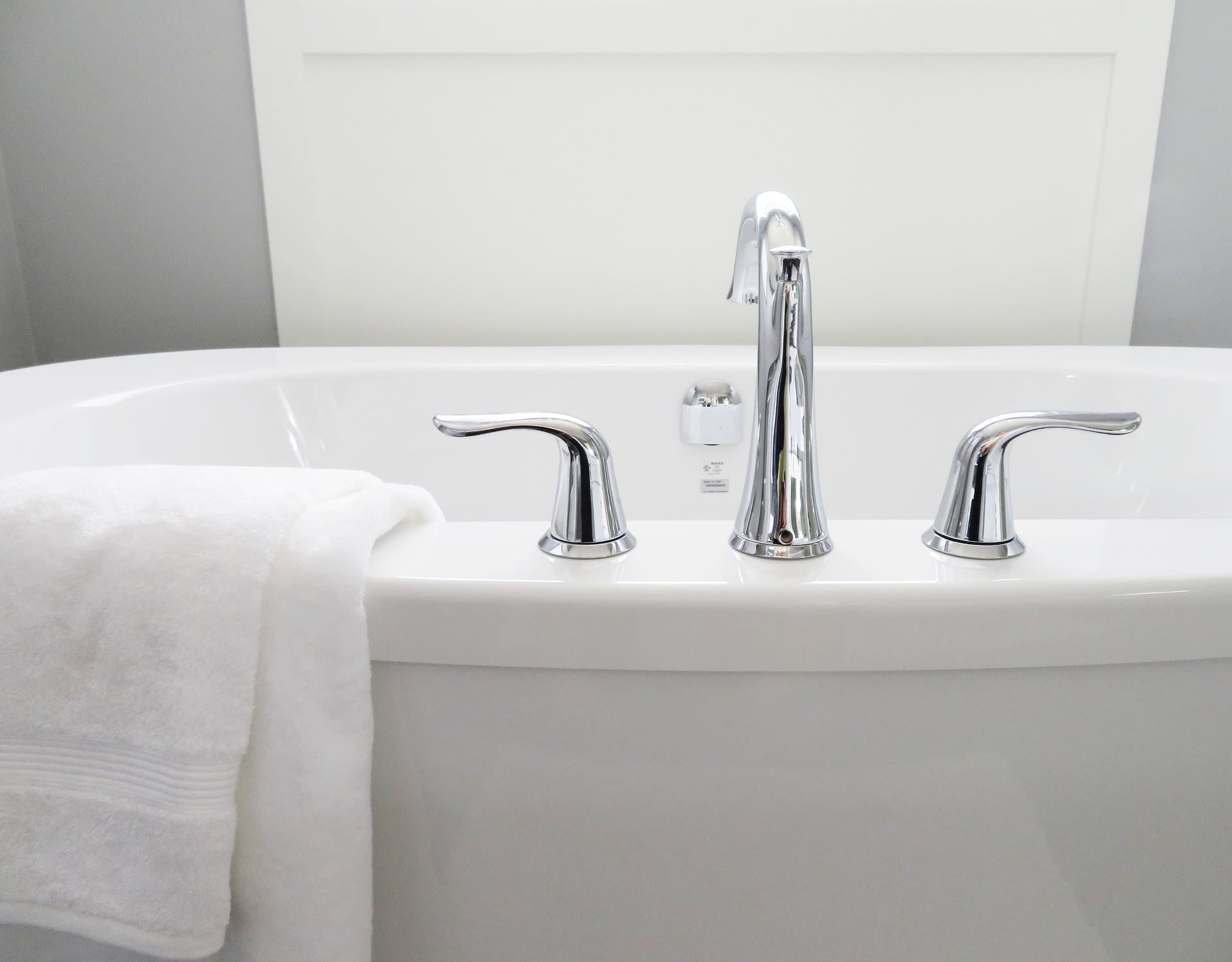 Cleaning To Sell Your House
Preparing to put your property on the market seems like such a daunting task. There are so many things to consider: condition, furniture placement, curb appeal, price, and yes, even cleanliness.
We cannot stress enough how important cleanliness is when showing your home for sale. In the home staging industry we have a saying…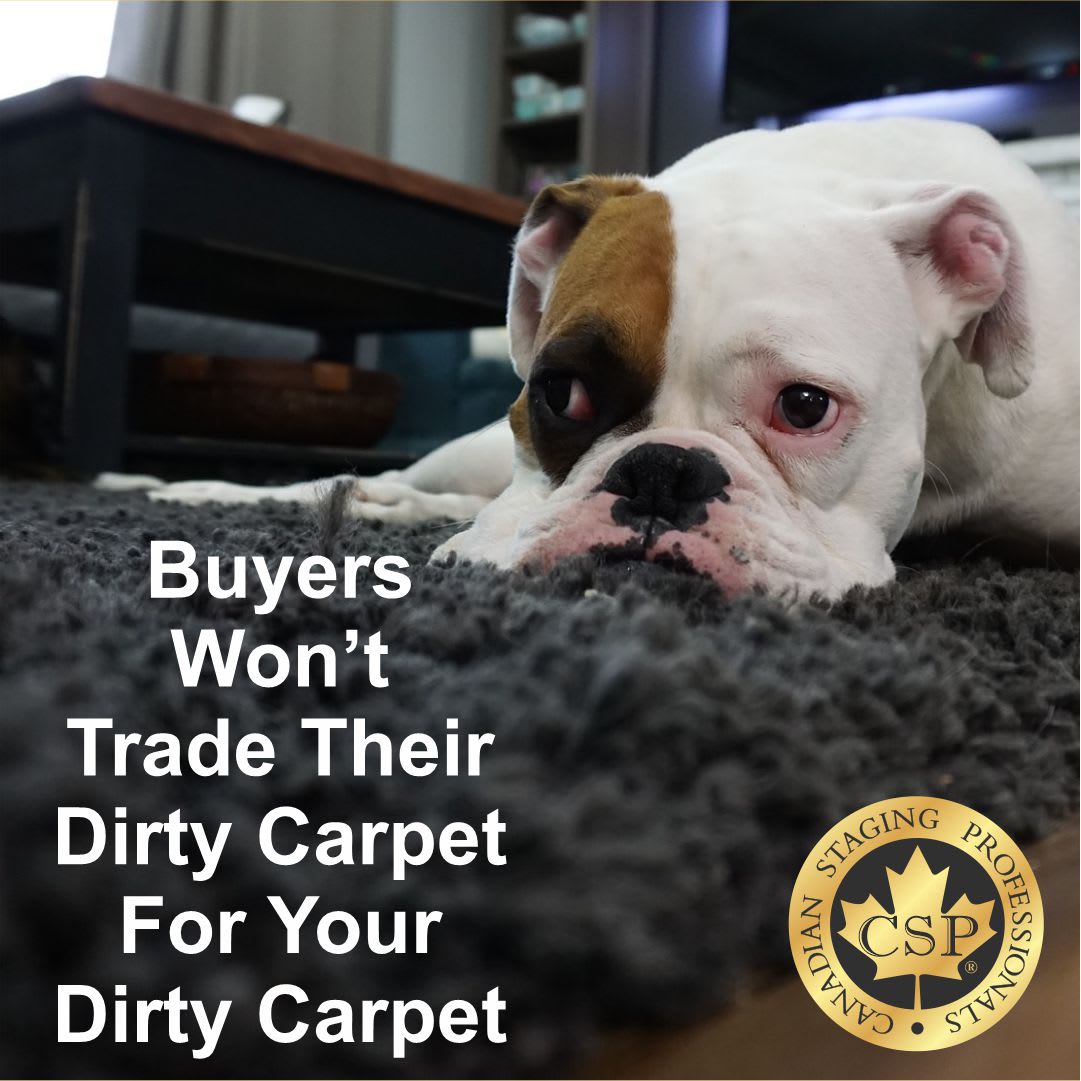 This statement relates to condition as much as it does to cleanliness, but we're sure you get the idea.

When talking cleanliness – we're not just talking neat and tidy, we're talking spic 'n span. … if you're old enough to remember that product.  We're not even sure it is still sold today. Even if it is, most stagers are all about using environmentally-friendly products and greening the property as well (but that's a topic for another day).
Make your property IMMACULATE – everywhere the buyer looks.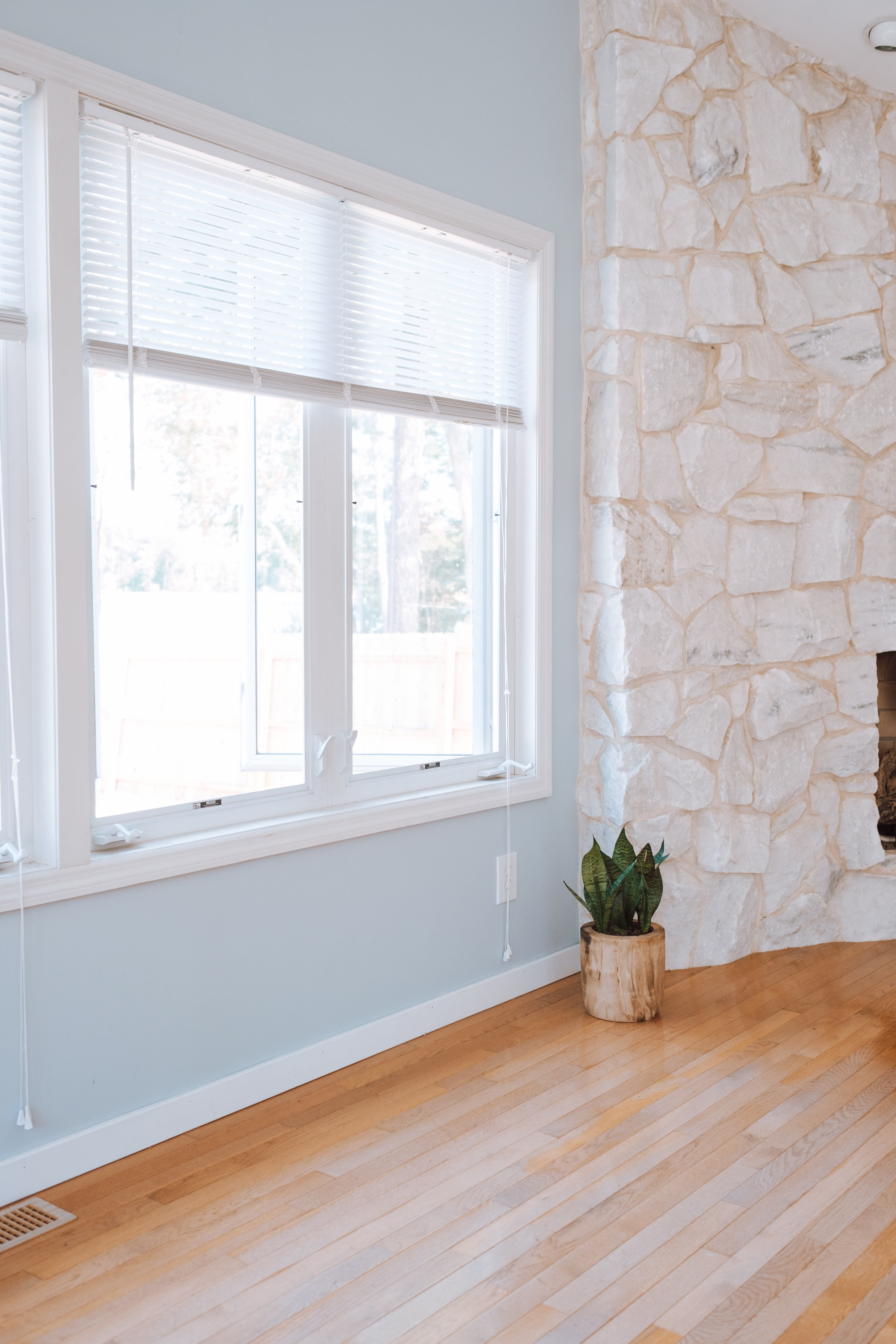 Back to cleanliness: Make your property IMMACULATE – everywhere the buyer looks. Get everything as close to 'new' as you can make it. Repaint woodwork and trim, or touch it up if you can, to remove any scuffs or scratches. Make sure the walls are free from marks, no cobwebs at the ceilings, fixtures are dusted and clean, windows are sparkling, floors gleaming.
Closets & Cupboards
Don't forget the inside of closets and cupboards. Linens neatly folded in the linen closet; in the kitchen plates, cups, pots and pans arranged neatly and showing ease of access; in the pantry food neatly arranged and systemized; front hall and bedroom closets should have all clothes hanging nicely and be clean and orderly inside.  Buyers want to know there is tons of storage space for their 'stuff'. Put some of your own things in storage if you have to, to show the buyer how spacious your closets and cupboards are. Learn more about staging attractive, organized closets. This is an article we wrote earlier in the year.
Kitchen and Baths
Kitchens and bathrooms are major concerns and areas of interest for any home buyer. They will want to ensure everything works, is clean, free from mould and mildew. Remember to always clean the inside of your fridge and oven, even if you are taking them with you when you sell the property.  Buyers will look inside to get a sense of how you live day-to-day to judge how you normally look after the property.  Some even check the filter in the furnace as well.
Garage
Yes, clean the garage as well. Sweep the floors, paint the walls and floor if it will add to the garage. Ensure all items are stored, hanging and look neat with easy access allowing enough room for a vehicle to be parked with access for the driver and passengers to get in and out.
Curb Appeal and Outdoor Spaces
The landscaping and outdoor areas of your property should be well maintained as well. Sweep and clean the porch and patio areas – have them power-washed if necessary. Trim, patio furniture and accessories should be clean, dusted and free from debris blown in from the wind. Having an immaculately groomed yard never hurts either – freshly mowed, no weeds in the flower beds. Pay close attention to the driveway especially if it is paved or concrete. Clean it, but also consider sealing or painting the concrete for a fresh, undamaged, in great shape look.
Maintaining It
While your house is on the market, new rules for living may be required to maintain the 'immaculate' look at all times. Get in the habit of dusting, mopping and vacuuming daily. Ensure beds are always made and everything put back in its place. Also consider odours in the house.  (Again, a topic for another day).
Our Favourite Cleaning Hacks 
Vinegar and Newspaper for Windows
This one is -oh-my-gosh, such an ancient hack but it works even now.  Using vinegar and newspapers to clean windows leaves the best streak-free sparkle.  A word of caution however – wear gloves and do not touch anything else – all that ink from the newspaper rubs off quickly when the newspaper is wet…  Check out HGTV for 30 Things You Should be Cleaning with Vinegar (https://www.hgtv.ca/cleaning-and-organization/photos/30-things-you-should-be-cleaning-with-vinegar-1912030/#)
Citrus for Bathtub
Lemon cuts through stickiness and grease with ease, grapefruit with salt scrubs your bathtub spotless, and ½ part lemon juice with one part olive oil makes a great furniture polish. There is a reason, you get those little lemon wipes in a restaurant when you order wings or ribs – the stickiness on your fingers is gone almost instantly…
Walnuts 
To remove scratches from woodwork and furniture, crack open a walnut and rub the nut on the wood, it will blend the scratch into the woodwork making it hardly noticeable. 
Make Stainless Steel Sinks Shine
This one is a little work, but it is Bob Vila's remedy for restoring the luster of a stainless steel sink. After you do it once, maintaining it is much easier.  You're going to require dish soap, baking soda, parmesan cheese shaker (optional), a soft to medium nylon scrub brush, and old toothbrush, vinegar, spray bottle, cream of tarter (optional), a lint-free cloth and olive oil. Then click here to get the exact directions. (https://www.bobvila.com/articles/how-to-clean-a-stainless-steel-sink/)
Cleaning Grout Naturally
Nasty, black grout can be one of the biggest deterrents buyers see in the bathroom, and oh what a pain it is to get clean, once allowed to get to the 'ugly' state. 
Here are a few tips: 
Although we love vinegar and baking soda as a cleaning product, this is not the time to use either. The acidity of vinegar will eat away at the grout over time, making your next project re-grouting instead of cleaning.
Powdered Oxygen bleach is recommended for cleaning mold and mildew from grout. Why? There is no noxious odour and it will not remove the colour from coloured grout. A tooth brush, water, gloves and some elbow grease is all you will need. 
Chlorine bleach can be used as well however - be careful. Breathing in the fumes from the chlorine while scrubbing your bathtub and shower area can be damaging to your health. Take frequent breaks from small areas when cleaning with bleach, and run the exhaust fan if you're in the bathroom.  
It is always a good idea to test a small area of the grout with the cleaning solution of choice to ensure it doesn't remove colour or damage the grout, tile or porcelain.  
---------------

Marilyn Brophy is a Certified Staging Professional® and Certified Colour Consultant® helping Ottawa residents prepare their property for sale for a faster sale and higher selling price.  She works with homeowners looking to sell or dwell providing lifestyles to love, solutions to sell.
Photos from Unsplash.com: windows - Michael Mroczek, lemons - Lauren Mancke