What potential buyers really want is an appealing home that looks spacious and airy. Fortunately, there are many ways to make your home both cozy and stylish and appear bigger than it is.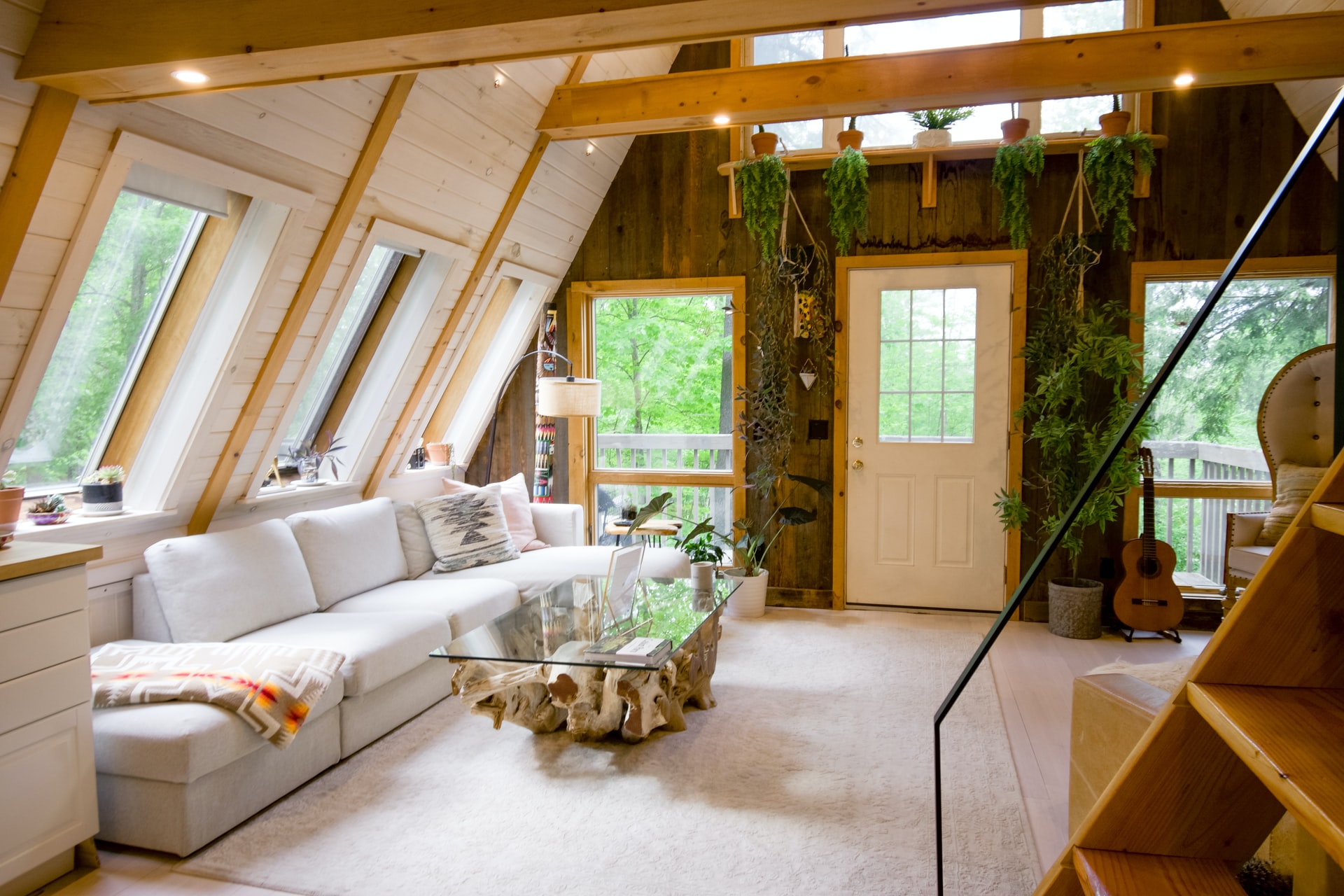 So, you've decided to sell your home, but its square footage isn't impressive. While you can't do much about that, not without making some expensive upgrades, there's no reason to worry! What potential buyers really want is an appealing home that looks spacious and airy. Fortunately, there are many ways to make your home both cozy and stylish and appear bigger than it is. Moreover, it doesn't involve costly remodeling but simple decor tricks that will make the buyers' eyes perceive more space than there really is. With that in mind, we've prepared for you these six tips for making your home look larger to buyers.
Add more light
Staging your home for sale is an excellent idea for many reasons, and the first step in preparation for staging is adding as much light as you can. A well-lit and bright room seems more spacious and inviting. Therefore, the extra light will add the sense of openness you want. There are several ways to give the rooms in your home that airy look:
Get rid of heavy draperies and curtains - windows will let more natural light and show the view outside.
Use light, breezy curtains, or blinds - on the other hand, if you must have curtains or need some privacy, opt for sheer window coverings instead. Don't use heavy fabrics that will limit the natural light.
Add lighting fixtures - instead of having one large chandelier in the center of the room, consider placing several smaller lights around. That way, the light will spread and reach all corners of the room in question.
Place mirrors strategically - mirrors are great for reflecting natural as well as artificial light. Position mirrors to reflect windows if possible. Even if it's not, adding a mirror to a room will provide a sense of depth and visually expand the space.

One of the best tips for making your home look larger to buyers is to add both natural and artificial light.
Adopt a minimalistic approach
One of the staples of minimalistic design is that less is more. When it comes to creating the illusion of space, this is a perfect principle to follow. Essentially it means that one of the first things you should do is declutter your home. We often have too many things we accumulate over the years, and all of them take space.

However, in a small home, having too much stuff around will make it look crowded and stuffy. Ditch all unnecessary items that you don't need and try storing the rest out of sight.

What's more, it will make the relocation to your new home after the sale more manageable. Professional and reliable movers will provide help with relocation and related tasks, but making your home clutter-free before that is an excellent idea. Not only will this make your home look modern and well-organized, but it will also appeal to prospective buyers.
Brighten up the walls
There are many do's and don'ts when it comes to staging your home, but one of the best tips for making your home look larger to buyers is refreshing the walls. Paint the walls white to maximize the space. If you think white is too bland, you can choose off-white, beige, or grey hues. Light blues and greens will also make your home look airy and spacious.

What makes these colors so popular is the fact that they have reflecting qualities. At the same time, they will simplify the space and emphasize the layout of the room. Likewise, light colors will contrast with wooden furniture and accent decorations and give your home a cozy and appealing look.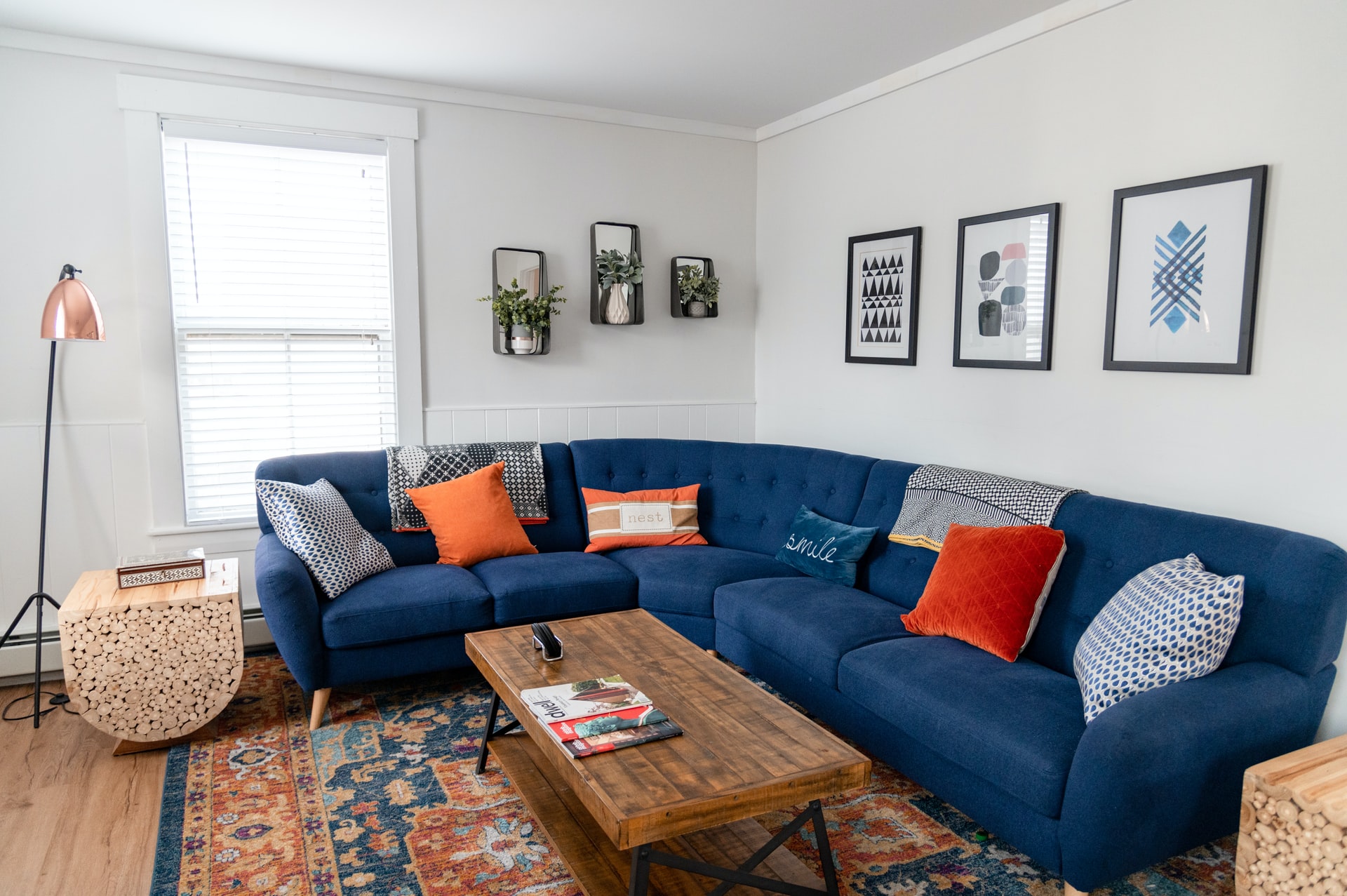 Neutral walls and statement furniture of contrasting colors look comfortable and charming.
Accentuate the floors
The more open floor space you have, the better. To make the room seem bigger, decluttering the floor is the best way to start. If you have a quality hardwood floor, let it show! Don't hide it under the wall-to-wall carpet or a big rug. Quite the opposite; light-colored, bare hardwood floor or laminate will seem to add space visually.

In case you want to use rugs, opt for a small one instead of a big piece. Additionally, you can use several simple, minimal rugs to separate the room into smaller spaces. That way, the room will appear larger than it is and be more attractive.
Choose low furniture
Furniture pieces and how you arrange them are crucial to making your home seem more spacious than it is. Find the focal point of each room and place the furniture in a way that will complement it and attract the buyers' eyes.

Ensure you leave a clear pathway through each room. Otherwise, it will feel cramped and cluttered. Leave some space between the walls and furniture. Although it may seem that pushing all the furniture pieces up against the wall will gain some extra space, the truth is quite different. It will feel crowded and stuffy. Instead, placing them a bit further will give your home an open and airy look.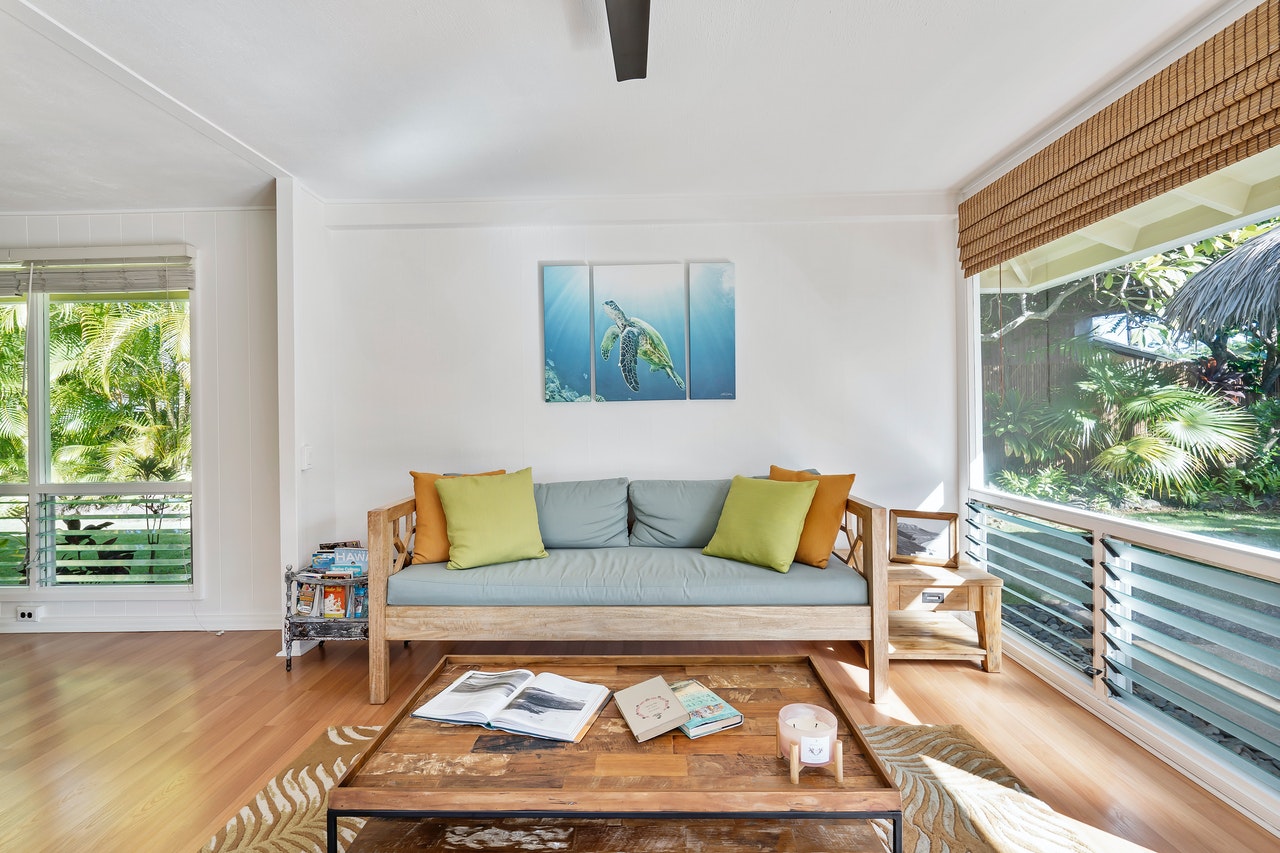 Low and raised furniture pieces, as well as accent decoration, open up the room.
Also, choose low furniture pieces and those with long legs. These items will give the impression that there is a lot more space above, around, and under them, and the room will suddenly seem far bigger than it is.

Opt for statement furniture with sleek lines rather than for bulky pieces. Heavy items will eat up a lot of usable space and make the room seem smaller. Instead, use a few quality pieces and don't overcrowd the room. For example, a low sofa and coffee table combined with a tall bookshelf will create the sense of openness you want.
Final tips: decorations
This is one of the top home renovations that will have the highest return without breaking the bank. Choose bold, attractive pieces that will draw the buyers' attention. Keep the cantaloupe rule in mind (anything smaller than this melon is too small) and opt for larger, eye-catching pieces.

Concentrate the art pieces and decoration on one wall or part of the room. The key is to keep the interior decor simple yet creative. Pay attention to color schemes. Going monochromatic or using different shades of one color will make your home modern and charming, although short on space.

When it comes to staging your home for sale, the first impression is essential. Follow these tips for making your home look larger to buyers, and you are sure to complete the sale to everyone's benefit.
---
Photos used: 
https://unsplash.com/photos/IWfe63thJxk
https://unsplash.com/s/photos/home-interior
https://www.pexels.com/photo/photo-of-kitchen-interior-3214064/
https://www.pexels.com/photo/photo-of-living-room-3209045/